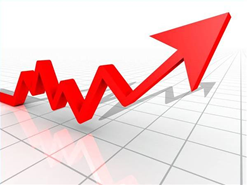 One thing I love to do as a digital marketing consultant is to turn decent online marketers or novices in digital marketing rock stars. I have companies that hire me for this purpose in particular.
Fort Lauderdale, FL (PRWEB) May 20, 2014
Experience Advertising, Inc., a leading digital marketing agency, has published their top 10 reasons ecommerce and website-driven companies should retain a digital marketing consultant to help grow their business. Experience Advertising, led by digital marketing expert Evan Weber, has been assisting companies in growing their website traffic and sales since 2007.
According to Experience Advertising, here are the top 10 reasons ecommerce companies and website-driven companies should hire a digital marketing consultant:
1. Experience in the Industry - one of the main reasons to bring on a digital marketing consultant is that you can tap into their vast background and frame of reference from their career. A good consultant will have gone through years of website development and marketing projects, and have a proven track record of doing so.
2. Stay on the Cutting-edge - another great reason to hire a digital marketing consultant is that they should be on the cutting-edge of modern e-commerce tools, strategies, and techniques to grow traffic and maximize website conversion rates. Weber stated, "In this day and age, what I call "modern e-commerce," there are many exciting and innovative tools and widgets that can be implemented into most any website with a little piece of code. These tools provide functionality like: customer referral programs, customer reviews, multi-variate split testing, visitor remarketing, automated shopping cart followups, and other tools that will allow you to leverage your website to it's fullest ability to convert traffic into sales, as well as increase incremental revenue from your current customer base."
3. Objective Viewpoint - When a company is working on a project they can't see it from another perspective. What really matters in the end, is how their website visitors, and the people they are paying to get to their website, think about the website and how it resonates with them, i.e. ability to convert them into buyers or leads. Weber states, "What your internal staff thinks of your website matters little to revenue. Every website needs to be audited and reviewed for best practices and improvements at a relatively frequent interval."
4. Creating Rock Stars - Weber states, "One thing I love to do as a digital marketing consultant is to turn decent online marketers or novices in digital marketing rock stars. I have companies that hire me for this purpose in particular. Basically, they tell their internal staff to do everything Evan tells you to do, which gives me the mandate to work with them personally and on their processes, procedures, and strategies. In most cases it goes really well, unless the person "thinks they know" and then they have to be broken down and built back up. I get a lot of personal satisfaction when I can work with a newer digital marketer or social media manager and turn them into a real rock star for the company."
5. Comprehensive Strategy - many company marketing departments, mainly due to time constraints and too much on their plates, aren't able to truly implement a comprehensive digital marketing and social media strategy across all available digital marketing channels. Weber continues, "It's not that it's so difficult, it's just they don't have the frame of reference or are too busy to do so consistently on a monthly basis, which isn't ideal for the company's growth. A true multi-channel digital marketing and social media strategy covers numerous channels like: SEO, paid search, social media management, PR, affiliate marketing, internal marketing, email marketing, customer referrals, social media advertising, shopping engines, partnerships, website conversion rates, blogger outreach, and other ancillary channels that can be cultivated over time. All of this needs to be managed with an effective strategy that improves and evolves over time." This is another great reason to bring in a digital marketing consultant, to make sure this is being designed and implemented properly.
6. Increasing Conversion Rates - Weber states, "One of the biggest problems companies and website have is that they aren't squeezing more revenue out of their website traffic. This can be a huge problem, because the effectiveness of your website will dictate the "ROI" on your digital marketing campaigns, and likely influence how much money can be spent to drive traffic. So if you aren't actively working to boost your website's conversion rate, using all the best tools and strategies, you likely aren't actualizing on all the traffic buying out there for your company, and it's going to your competition." A good digital marketing consultant will be able to tell the client exactly how to boost their website's performance and conversion rate over time, which will pay for their services in itself, not to mention allow the company to actualize on your all of their Paid Search Engine traffic for instance, which most companies are not able to do. Weber continues, "Really though, the better your website performs, the better all of your online advertising with perform."
7. Taking Your Knowledge to the Next Level - Weber states, "Some of my digital marketing consulting clients are really keen to educate themselves on how they they take the reins and really help grow their company on the Internet. This is great in my opinion, because if you have the time to do this, you're your own best digital marketer. Also, owners and CEO's of companies want to really know the nuances of digital marketing and social media strategy so they can really know if their internal teams are doing the best they can for the company across marketing channels."
8. Effective Strategies and Processes - a good digital marketing consultant will be able to look at how the company is currently running their marketing channels internally and tell them what you are doing well and what they are not. Weber continues, "Also for example, brainstorming exciting social media promotions, like sweepstakes and contests, could be done to increase engagement in your social media channels, on your website, and to your previous customers. Having proven effective online marketing and social media strategies in place is essential to really executing in those channels. It's never good enough to just have a person on the channel that may or may not have great processes for doing what they do. You have to have great processes and strategies in place in every channel to do it truly effectively. Also, knowing how to properly structure online advertising campaigns, like Google Adwords and Bing Ads for example, can make or break the effectiveness of those channels for the company." A good digital marketing consultant will know how to make this happen for the company.
9. Learning What Works - Weber states, "Over time, as you conduct your digital advertising and social media campaigns, you have to look and see what has worked and what has not. Looking at KPI's (key performance indicators) is a good way to measure the effectiveness of your online advertising and social media. Not everything has measurable ROI, so you have to use other indicators sometimes to see if a particular strategy is working well or not. These evaluations should be analyzed on a monthly basis, so the campaigns can be properly optimized for maximize exposure and effectiveness." A good digital marketing consultant can take a look at KPI's and draw conclusions that can save the company money and make sure the budget is going to the right areas.
10. Achieving Success Faster - with a good digital marketing consultant, your company or website will be able to reach revenue and profitability goals much quick than without their help. Weber concludes, "I love hearing from my consulting clients that they exceeded their goals faster than they anticipated and are extremely excited about the prospects of growing the company even greater in the future. With a great digital marketing consultant assisting your company, you can expect to cut the learning curve dramatically and exceed your revenue and profit expectations for your company."
If you are interested in hiring a digital marketing consultant visit Experience Advertising, or Evan Weber's Profile on LinkedIn.