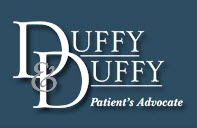 This is an investment in Touro Law and our students as well as the future of legal services on Long Island.
Uniondale, NY (PRWEB) May 21, 2014
Duffy & Duffy PLLC is pleased to announce the creation of a summer fellowship program for the recipient of the Luis Pagan Leadership Scholarship. This scholarship program, endowed by the Long Island Hispanic Bar Association Community Service Fund, shall be made available to a member of the hispanic community attending Touro Law Center.
The scholarship will be made available in the 2014-2015 academic year.
The recipient of the Luis Pagan Leadership Scholarship will also receive a summer fellowship with funding from Duffy & Duffy, a large law firm located in Uniondale, Long Island representing victims of medical malpractice: nursing home neglect and general negligence, throughout the New York metropolitan area. The fellow will be placed as a summer associate with Duffy & Duffy.
"The placement of summer fellows at law firms is an extraordinary way of providing practical experience for law students. We are very grateful to the Duffy & Duffy Law Firm for this opportunity," said Assistant Dean of Career Services Margarett Williams.
ABOUT DUFFY
At Duffy & Duffy, PLLC we believe that curing medical malpractice starts with patient safety. That's why the New York medical malpractice attorneys at our law firm work to not only bring justice for each individual client we represent, but always with this larger idea in sight.