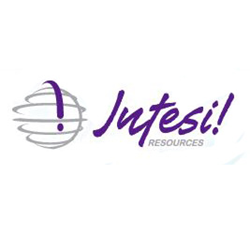 DiSC Profiles help employers looking to evaluate both current and potential future employees, but they also help management recognize their own strengths...
Phoenix, AZ (PRWEB) May 21, 2014
Intesi! Resources, a leader in personal assessment systems, today announced the addition of 25 DiSC Profile Facts to their website in an effort to better educate users on the benefits of the company's DiSC Profile assessment offerings.
The DiSC Profile is used to evaluate users based on "Dominance, influence, Steadiness, and Conscientiousness," and has been used by thousands of organizations - including government entities and Fortune 500 companies - to help employers gain insight about current and potential employees. "Our hope is that companies, whether they are small businesses or larger corporations, will use the DiSC Profiles, offered by Intesi! Resources, not only to learn better ways of responding to and dealing with conflict but also exactly what motivates employees on an individual level."
With the release of the 25 DiSC Profile Facts on the Intesi! website, the company hopes to provide even more information on the benefits this personal assessment program. "The 25 DiSC Profile Facts page allows us to better communicate many of the amazing benefits the DiSC Profile has over other standard personality assessment tests, as well as give customers a better understanding of some of the more 'behind the scenes' aspect of what goes into making up each individual's DiSC Style."
Many of the facts mentioned on the DiSC Profile Facts page showcase the various ways in which this personal assessment system can be used to help boost company and individual productivity, foster better communication among team members, develop the best managers and leaders, and increase sales. The page also details ways the DiSC Profile System can help customers with individual growth on a more personal level, in addition to a professional one. Some of the facts featured include tips for how DiSC Assessment Systems can help improve self esteem among teens and young people, as well as helping individuals in developing a strong sense of self-awareness to better understand themselves and others around them, according to an Intesi! representative.
"The overall purpose of a DiSC Profile," said a company spokesperson, "is to help measure how users act and respond in certain situations and environments. They can then use this valuable information to gain insight on not only their own actions, but also those of others around them as well." Intesi! says this can be especially insightful from an upper management perspective. "DiSC Profiles help employers looking to evaluate both current and potential future employees, but they also help management recognize their own strengths and any potential challenges they might face on their own paths to success. This in turn, leads to better communication, reduced stress, and greatly improved productivity."
About Intesi! Resources
Intesi! Resources, an Everything DiSC Authorized Partner of Wiley, is a nationally recognized DiSC Profile expert. The company offers a multitude of behavioral profile tests and other resources to help job hunters, employers, students and others develop leadership skills, enhance communication and optimize productivity. Intesi!, a Phoenix-based company, has been in business for more than 10 years and has helped numerous organizations and individuals discover those vital insights necessary for personal and business success. Intesi! is staffed with DiSC subject-matter experts, including a Certified DiSC Trainer for invaluable insights and personal attention to detail. To learn more about the DiSC Profile, call Toll Free (866) 346-8374, or visit their website at http://www.IntesiResources.com.