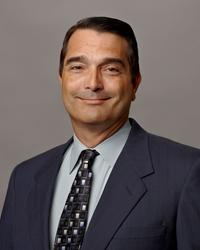 Tampa, FL (PRWEB) May 21, 2014
Supporting the growth efforts of its Tampa Bay practice, Cherry Bekaert LLP ("the Firm") is delighted to announce the addition of Ray R. Quintin to the Firm's Tampa office. Relocating from Cherry Bekaert's office in Charlotte, North Carolina, Ray will focus his practice on serving the needs of SEC and large middle-market clients in Florida.
With over 25 years of experience, he has extensive knowledge in providing audit and specialized consulting services for SEC registrants, employee benefit plans, healthcare institutions, utilities, biotech entities, manufacturers and insurance companies. Additionally, Ray offers clients the benefits of his expertise in U.S. GAAP and GAAS, international accounting standards and SEC reporting.
"Adding a quality talent like Ray is a testament to our mission of strengthening the Tampa Bay practice and bringing value to the services we offer our clients," remarks Danny Jackson, Managing Principal of Cherry Bekaert's Tampa Bay practice. "Ray serves as the lead audit partner for many of the Firm's largest technology and life sciences, and manufacturing and distribution clients, so having his expertise locally will help us grow our client base in these important sectors."
In his role as Technical Director of A&A Professional Practices for the firm, Ray supervises the technical and quality control of the Firm's Assurance Services practice and offers guidance to engagement teams on complex issues. Ray has served as a member of the AICPA's Technical Issues Committee, a group that reviews and provides comments on proposed changes to accounting, auditing and ethics standards. He also currently serves on Cherry Bekaert's Executive Board.
After receiving an undergraduate degree from the University of Notre Dame, Ray earned a Masters of Business Administration in Accounting and Finance from the William E. Simon School of Business. He is also a member of the American Institute of Certified Public Accountants (AICPA) and North Carolina Association of Certified Public Accountants (NCACPA).
About Cherry Bekaert LLP
As a nationally recognized, growth-oriented firm, Cherry Bekaert has the resources to take your business as far as you want to go. The Firm's industry specialists already know your marketplace, so they can help you make the most of emerging opportunities while minimizing compliance headaches. With their down-to-earth style and wealth of practical advice, you will find Cherry Bekaert an indispensable part of your team.
Ranked among the largest accounting firms in the country, Cherry Bekaert specializes in offering solutions that impact their clients' ability to grow. For more than 65 years, global corporations, private businesses, government entities, nonprofits, emerging firms and successful individuals have relied on Cherry Bekaert to guide them forward as their growth advisor. | cbh.com