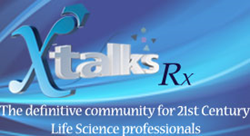 Toronto, Canada (PRWEB) May 21, 2014
Pharmaceutical and biotechnological manufacturers face increasing pressures to effectively bring innovative therapies to the global market while at the same time, meeting local evidence requirements. As a result, remaining close to the evolving payer and health technology assessment (HTA) landscape is critical. Insights on these complex environments are needed to inform clinical development and health economics and outcomes research (HEOR) evidence generation strategies in the pipeline stages and throughout the life cycle of new specialty and biotechnology products.
Join speakers Trent McLaughlin, Vice President of Xcenda, and Marie-Josée Martel, Director of Xcenda on June 9th. This webinar will have particular focus on the US, Canada and Germany in order to:
1) Describe current and anticipated trends in access for new specialty and biotechnology products
2) Review the evidence guidelines set by specific payers/HTA bodies
3) Demonstrate best practices for developing access strategies and value propositions
For more information or to register for this webinar, visit: Current and Future Access Challenges for Specialty and Biotechnology Products.
Xtalks, powered by Honeycomb Worldwide Inc., is a leading provider of educational webinars to the global Life Sciences community. Every year thousands of industry practitioners (from pharmaceutical & biotech companies, private & academic research institutions, healthcare centers, etc.) turn to Xtalks for access to quality content. Xtalks helps Life Science professionals stay current with industry developments, trends and regulations. Xtalks webinars also provide perspectives on key issues from top industry thought leaders and service providers.
To learn more about Xtalks, visit http://xtalks.com.
For information about hosting a webinar, visit http://xtalks.com/sponsorship.ashx.
Contact:
Michelle Tran
Tel: +1 (416) 977-6555 ext 284
Email: mtran(at)xtalks(dot)com