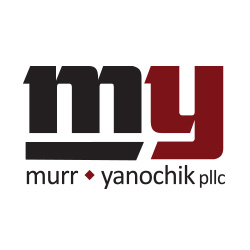 Houston, TX (PRWEB) May 20, 2014
Houston business law firm Murr Yanochik, PLLC has just helped a client secure a trial verdict of $300,000 for the damages he suffered after he was shot at a sports bar. The verdict was obtained in the case of Linh Hoang Ngo v. Hoang Ngoc Pham (Cause No. 2011-57466) in the 125th Judicial District Court in Harris County, Texas. The attorneys argued the case in trial and reached the jury verdict in November 2013, with the verdict being made a final judgment in February 2014, according to the court documents. Due to the sensitive nature of the case, the firm waited to gather all pertinent facts before issuing a release about the verdict.
In this case, the defendant was a man with whom the plaintiff (Murr Yanochik's client) had done business in the past. Court documents state that the defendant walked into a sports bar and started harassing other patrons before pulling out a .38 revolver and shooting two people, which included the plaintiff. During the trial, Murr Yanochik's attorneys used surveillance footage to disprove the defendant's claim that the shooting was carried out in self-defense, court records show. Furthermore, the plaintiff provided testimony concerning the extensive damages he suffered, as well as the hardship he faced in undergoing surgery and the recovery process following the shooting.
Legal records show that the jury ultimately determined that the defendant was liable for the damages that resulted from the bar shooting. The trial ended with an award of $300,000 in compensation for the plaintiff's pain and suffering, disfigurement and mental anguish. The verdict was entered by the court as a final judgment.
Murr Yanochik's Houston attorneys bring more than 40 years of combined legal experience to the law firm. The firm's legal team is made up of highly skilled litigators who know how to effectively present evidence in the courtroom. The firm handles business torts, complex commercial disputes, contract disputes, real estate litigation and much more. As legal professionals who offer personalized counsel, the attorneys give their clients their mobile phone numbers and remain on-call 24 hours a day. Murr Yanochik offers free case evaluations and oftentimes represents clients on contingency fee arrangements. For more information about Murr Yanochik, visit
http://www.my-lawyers.com.