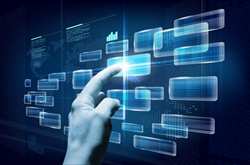 Rockville, MD (PRWEB) May 21, 2014
As doing business digitally becomes the norm for consumers and companies, many banks have begun investing in creating technology-enabled solutions for their customers. For businesses with complex needs, these products can help them in numerous ways, from streamlining operations and eliminating inefficiencies to reducing human error and creating better cash flow.
"Business success comes with effective time and cost management," explains Nikhil Bijlani, Capital Bank's Vice President of Product Management. "The right banking solution can really lighten a company's administrative burdens, which in turn can significantly improve their bottom line."
Traditionally, businesses such as property management, title companies, and others that manage multiple client accounts have had to set up, monitor, and track those accounts manually. Now they can streamline the process with Escrow Manager, simplifying recordkeeping and reducing the chance for human error while greatly easing their administrative burden. As an additional benefit, clients with Escrow Manager have access to convenient online reporting, which allows businesses to monitor account activity at any time.
For businesses that receive a high volume of checks, such as non-profits with charitable donations to process, the money and time spent making manual deposits and multiple trips to the bank can be saved with a product called Lockbox. "Businesses that heavily rely on check deposits and processing need a product they can count on, as it directly impacts their cash flow. With Lockbox and enhanced online reporting tools that come with the product, there's greater control and less worry," adds Bijlani.
With more and more banks offering these products, Bijlani advises choosing a banking partner carefully. "Given the complex nature of these products," he says, "it is important to choose not just the right product but also the right product provider. A local bank that can offer personalized, custom service along with the best solutions is key. As a commercial bank, we understand the challenges small and medium businesses face, and we are excited to see more and more companies benefit from these smart banking products."
About Capital Bank:
Capital Bank, N.A. is a full service commercial bank in the Washington, D.C. metropolitan area. A top-ranked bank based on performance, it is the only bank in Maryland and Washington, D.C. to make the American Bankers Association Journal (ABA Journal) list of top 100 performing community banks in the class of over $100 Million in Assets. With nearly $500 Million in assets, Capital Bank offers a full range of banking services including cash management, commercial lending services, residential mortgage and consumer credit. For more information about the Bank, visit http://www.capitalbankmd.com. Member FDIC. An Equal Housing Lender.