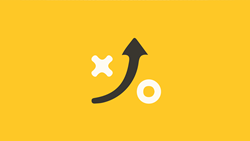 Palo Alto, CA (PRWEB) May 20, 2014
Novarum Futuris, INC to Compete with Apple, Google, Facebook, and Microsoft
Novarum Futuris, INC Invest Forum will showcase how their products will compete with some of the largest tech companies in the world.
Novarum Futuris, INC products will be released over the next three to five years.
Novarum Futuris, INC's core mission is to develop and bring products to the world that will provide tremendous savings to every type of consumer. With those savings they envision a world where individuals will be able to enjoy the more important things in life.
Their current IWishNF campaign released their first video on May 19th, 2014, which can be seen at youtube.com/novarumfuturis with the slogan "We are Novarum Futuris, and our 'I Wish NF' Campaign is to make your wishes come true!"
Novarum Futuris, INC will be holding its Investment Forum on May 21st, 2014 in Palo Alto, CA. Please join them for a unique investment opportunity. Get in on the ground floor of their game changing technology that they believe will be in 75% of households within 3 years, and 90% within 5 years.
WHAT THEY'RE OFFERING
For accredited investors, a variety of benefits, including:
Common stock in a leading edge, private company
Potential for large dividends
Reputable strategic partners
Online transparency portal for full visibility into our financial performance
Multiple exit strategies available
All prospective attendees must register at http://www.novarumfuturis.com. Once registered, attendees will receive the event location plus credentials to attend.
You can learn more about Novarum Futuris, INC by visiting them at:
NovarumFuturis.com
Facebook.com/NovarumFuturis
@NovarumFuturis.com
youtube.com/NovarumFuturis
Facebook.com/IWishNF
Notice
No money or other consideration is being solicited by this notice. An indication of interest by a perspective purchaser involves no obligation or commitment.