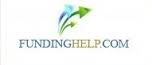 Jacksonville, FL (PRWEB) July 08, 2014
The Funding Group LLC's goal is to help entrepreneurs get start up funding and/or to help small businesses that are looking to get funding to expand their existing business. The Funding Group understands how difficult it is for businesses to obtain capital in today's world. They are particularly good at helping real estate flippers get funding for real estate. It is extremely difficult, and in some cases impossible. "For many, it is part of the American dream to have a business (large or small) to call your own," adds Thomas Dionne (President of The Funding Group). This is where The Funding Group helps by exploring non-traditional avenues to get their request funded. With the new website, the goal is to simply provide more information and to help more businesses get funding.
The Funding Group has been assisting people raise money for more than seven years with their background being in real estate funding but can help anyone get funding for any reason. Their knowledge, connections and unique approach helps the average person obtain multiple lines of credit to kick start their projects. No matter the type of business, The Funding Group has access to multiple ways of raising capital for businesses and individuals alike.
The Funding Group Facts:
*No existing business needed
*No Up-front Fees, pay nothing unless you actually get funded
*Get a quote within hours (excluding weekends and holidays)
*No income documentation is needed in 99% of the loans
*Available in all 50 states
*Ability to help new businesses borrow funds for as little as 7%.
To learn more about The Funding Group or for capitol assistance, visit their new site at http://www.fundinghelp.com or call (800)-417-0109.