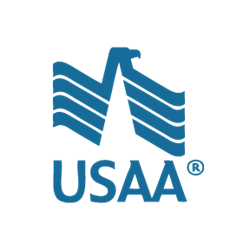 San Antonio, Texas (PRWEB) May 21, 2014
USAA, a leading financial services provider focused on serving the military community and their eligible family members, developed its first "Top Military Communities" list to help make it easier for active-duty families to find a home to rent or buy this moving season.
The new list identifies the top communities in the five U.S. metro areas with the greatest military active-duty and dependent populations, as reported by the Department of Defense*, that offer military families a high quality of life in an affordable, off-installation location. The communities that rose to the top of each metro list are:

Fayetteville, N.C. – Fayetteville South
Killeen, Texas – Harker Heights
Norfolk, Va. – Southwest Virginia Beach
San Diego, Calif. – Northeast Murrieta (Camp Pendleton), Mission Valley West (Miramar and Navy Region Southwest)
Washington, D.C. – West Stafford, Va.
"Military families live a uniquely mobile lifestyle, receiving orders to move to a new duty station every few years. We want to make it easier for them to choose their next home," said Sarah Goodwin, assistant vice president of USAA Home Circle®, a comprehensive service offering USAA members real estate guidance, tools and products. "This list – combined with Home Circle's property search choices, detailed listings, and network of preferred, local real estate agents – can help remove some of the uncertainty military families face when moving to an unfamiliar area."
To develop the study, USAA and a panel of local preferred USAA MoversAdvantage® real estate agents who specialize in military relocation reviewed variables for each community, including:
Crime rate
Affordability
Quality of primary schools
Proximity to military installations
Access to shopping, restaurants, and parks and recreation
"One of the most challenging aspects of moving to a new city is figuring out where to live," said Maggie Hahn, USAA employee and former military spouse. "Before my husband retired from the Marine Corps, we managed six military relocations – most of them with young children in tow. Our primary concern in each move was to find a family-friendly community near the installation that we could afford. With USAA Home Circle's tools and resources, families can feel confident about their next move."
To see the lists and search for homes for sale or rent, visit usaa.com/tmc.
Methodology
Each community variable was weighted based on what active-duty member families said was important to them, and then received a combined score from quantitative data and a qualitative assessment. Communities were then ranked within each metro area based on total points for all variables.
Communities with the following attributes were excluded from the list: an active-duty military population less than 1 percent, located more than 25 miles or 40 minutes (whichever is greater) from the nearest military installation in most markets**, median home and rental prices above the metro area Basic Allowance for Housing (BAH) of an E-6 with dependents, and violent and/or property crime rate in the top 10 percent of the metro area.
About USAA
USAA provides insurance, banking, investments, retirement products and advice to 10.3 million current and former members of the military and their families. Known for its legendary commitment to its members, USAA is consistently recognized for outstanding service, employee well-being and financial strength. USAA membership is open to all who are serving or have honorably served our nation in the U.S. military – and their eligible family members. Founded in 1922, USAA is headquartered in San Antonio. For more information about USAA, follow us on Facebook or Twitter (@USAA), or visit usaa.com.
*Source: 2012 Demographics Report: Profile of the Military Community, U.S. Department of Defense (DoD), 2013. http://www.militaryonesource.mil/12038/MOS/Reports/2012_Demographics_Report.pdf
**Communities located within 35 miles/one hour (whichever is greater) from Washington, D.C.-area installations were considered. San Diego-area communities located within 40 miles/one hour (whichever is greater) from Camp Pendleton were included.