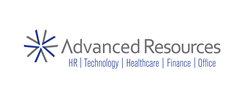 We are proud to recruit and retain some of the best talent in the Chicago area.
Chicago, IL (PRWEB) May 21, 2014
Advanced Resources LLC, Chicagoland's top award-winning staffing agency and talent solutions provider, held on May 15 their fourth annual "Hall of Fame" Reception as part of their unique Superstars Recognition Program.
Advanced Resources' Superstars Program is an industry-leading practice for recognizing the contributions and longevity of Advanced's temporary employees. Employees are recognized at four levels, depending upon the number of cumulative hours they have worked for Advanced. Temporary employees who have worked more than 5,000 hours are named as Advanced Resources "Superstars" and they are the guests of honor at the annual "Hall of Fame" reception. The event was held at Maggiano's in downtown Chicago.
Over 100 people were in attendance. Special Guest of Honor was Ms. Brittany Barden from Northwestern University. Ms. Barden was one of Advanced Resources' temporary employees before becoming a full-time employee at Northwestern. She shared motivating and inspirational thoughts about how temporary employment can lead to long-term career success.
"We developed the Superstars program as a unique way to thank our temporary employees," says Rich Diaz, President of Advanced Resources. "We are proud to recruit and retain some of the best talent in the Chicago area, and we wanted to find a special way to recognize those talented employees who shine. The Superstars program is our answer for highlighting the difference that temporary workers can make. Enthusiasm builds all year long for our Hall of Fame Reception and it is a special evening for our Superstars. Our Superstars Program and our annual Reception are just two more examples of how Advanced Resources tries to create the best possible experiences for our temporary employees."
About Advanced Resources: Advanced Resources provides temporary staffing, direct hire placement, and workforce business solutions for Human Resources, Technology, Finance/Accounting, Healthcare, and Office Support talent. With 25 years of experience and 4 locations (Chicago, Northbrook, Downers Grove, and Schaumburg), Advanced Resources is Chicago's top award-winning staffing agency. Advanced Resources was named in 2013 as one of the "Best Places to Work in Illinois." The Chicago Tribune has named Advanced Resources as one of Chicago's "Top 100 Workplaces" for 4 consecutive years and the Inavero Institute named Advanced a "Best of Staffing" company and Diamond Award winner for the fifth year in 2014. Advanced Resources was also recognized as one of the "Best and Brightest Companies to Work For" in Chicago as well as nationally in 2013. To learn more, visit http://www.advancedresources.com.