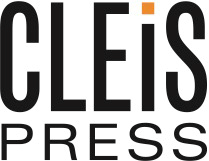 (PRWEB) May 21, 2014
The Golden Crown Literary Society (GCLS) is a non-profit, volunteer organization whose mission is for the education, promotion, and recognition of lesbian fiction and creative non-fiction. They provide learning opportunities, encouragement and assistance to new and established authors in developing their craft; support and strengthen quality lesbian writing by providing educational programs and creating opportunities for readers and writers to interact; and recognize and promote lesbian literary work.
In 2005, the first Goldie awards were given in four categories (romance, mystery/thriller, sci-fi/fantasy, and debut author). As of 2014, Goldies are given in 13 regular categories plus four special awards.
This year, Cleis Press is nominated for three Golden Crown Awards:
Best Lesbian Romance 2014, edited by Radclyffe, is nominated for best Anthology/Collection (Fiction)
Wild Girls, Wild Nights, edited by Sacchi Green, is nominated for Best Erotica
The Killer Wore Leather, by Laura Antoniou, is nominated for best Mystery/Thriller. This book stands out as it has also already won a Rainbow Book Award, and is nominated for a Foreword Reviews Book of the Year Award, and a Lambda Literary Award.
Cleis Press publishes provocative, intelligent books across genres. Whether literary fiction, human rights, mystery, romance, erotica, LGBTQ studies, sex guides, pulp fiction, or memoir, you know that if it's outside the ordinary, it's Cleis Press.