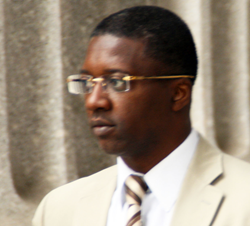 The time is right for a digital makeover that is engaging, informative and reflects our aspiration as a dynamic provider of legal services
New York, NY (PRWEB) June 20, 2014
The New York law firm Vivian Williams, P.C. has launched a new, more user-friendly and engaging website as part of a digital maker over, incorporating new media into the delivery of legal services. The launch of the new website is part of a broader effort by the firm to utilize all forms of new media and digital platforms into a dynamic approach to legal services.
"The time is right for a digital makeover that is engaging, informative and reflects our aspiration as a dynamic provider of legal services" says Vivian M. Williams, Esq., the firm's founder.
The new website will feature a virtual platform with a secured portal for the firm to develop a more engaging relationship with its clients. Through the virtual law platform Vivian Williams, P.C. will feature a Client Center on its new website, enhancing its case management resources and client relations.
Through the secured portal in the Client Center, clients would be able to receive documents from the firm and share documents from any part of the world through an encrypted and highly secured portal.
"The digital revolution is upon us and those of us in the professional service industry can NOT shut ourselves out. We have to embrace technology and use it to enhance the services we provide" says Williams, noting that the firm embraces law firm technology as an integral part of its operations because it is consistent with the firm's result-oriented approach to the provision of legal services.
"Today it is NOT enough to just know the law. The legal practitioner needs to go further and find innovative means to deliver and manage the delivery of legal services in a cost effective manner;" Williams says, calling his firm's digital makeover a rebirth.
Vivian Williams PC has also launched a new Facebook page which has been rapidly gaining fans since its launch on June 5, 2014.
Vivian M. Williams is a New York State general practice attorney who has been in private practice since 2004. He is also practices in federal district courts in New York's Eastern and Southern District, the Second Circuit Court of Appeals and the United States Supreme Court.