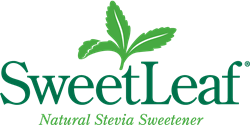 We have always been committed to putting the best-tasting, purest stevia on the market and we're pleased to now be able to satisfy consumer demand for USDA Certified Organic SteviaClear
Gilbert, AZ (PRWEB) May 21, 2014
SweetLeaf Stevia® Sweetener, the most trusted stevia brand worldwide, announces that its Liquid Stevia Sweet Drops™ SteviaClear™ has been certified organic by the U.S. Department of Agriculture. It joins the company's 10 and 25 gram sizes of pure organic stevia extract. Later this year, the SweetLeaf Organic line will be expanded with 35 and 70 count packets and the SweetLeaf shaker jar, both which are made from a stevia-inulin blend.
SteviaClear – along with the entire line of Sweet Drops flavors – is made with USDA certified organic SweetLeaf stevia extract and natural ingredients.
"Consumers are demanding natural products that are certified organic," said Carol May, president of Wisdom. "We have always been committed to putting the best-tasting, purest stevia on the market and we're pleased to now be able to satisfy consumer demand for USDA Certified Organic SteviaClear."
SweetLeaf, the No. 1 selling natural stevia sweetener*, has earned an unprecedented 13 global awards for taste and innovation. These accolades are to be expected from SweetLeaf, which has developed more consumer stevia sweetener products than any other stevia company, from powdered stevia in packets and a shaker bottle, to dissolvable SteviaTabs™, to the stevia/sugar blend SugarLeaf™ and Sweet Drops, which includes more than 20 delicious award-winning flavors.

Based on SPINS latest 24-week unit growth in the natural channel, ending 4/20/14.
About Wisdom Natural Brands®
Gilbert, Arizona-based Wisdom Natural Brands® is the parent company of two highly respected consumer brands: SweetLeaf Stevia® Sweetener and Wisdom of the Ancients® herbal teas. SweetLeaf® is the natural stevia sweetener with zero calories, zero carbohydrates and zero glycemic index. The only stevia brand to be named a Top Wellness Company and to win 13 global taste and innovation awards, SweetLeaf is sold in boxes containing 35 or 70 packets, as well as in SweetLeaf Stevia Plus® Shaker Bottles for easy home use and SweetLeaf SteviaTabs™ Dissolvable Tablets for on-the-go use. SugarLeaf™, also by Wisdom, bonds stevia with raw cane sugar for a low-calorie sugar alternative perfect for baking and cooking. SweetLeaf® Liquid Stevia Sweet Drops™ add flavor without calories or carbohydrates to favorite foods and beverages, and Sweet Drops™ Water Enhancers add natural flavor to still or sparkling water. For more information about SweetLeaf products, recipes and more, visit http://www.sweetleaf.com.
Wisdom of the Ancients herbal teas, from energizing Yerba Maté Royale® to calming Rooibos, and Sympache are available loose leaf or in bags and come in a variety of refreshing flavors. Select varieties are also available with a touch of calorie-free stevia sweetener.
SweetLeaf and Wisdom of the Ancients products can be purchased online at ShopSweetLeaf.com or at grocery and health food stores throughout the U.S. and Canada.