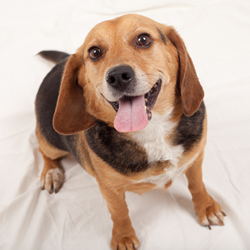 San Francisco, CA (PRWEB) May 21, 2014
On Saturday, May 31, join four of San Francisco's premier animal welfare organizations to celebrate the unveiling of Rescue Row. The San Francisco SPCA, Muttville Senior Dog Rescue, Northern California Family Dog Rescue, and San Francisco Animal Care and Control are all located on the same city block, on Alabama Street between 15th and 16th Streets. On May 6, 2014, the San Francisco Board of Supervisors voted to officially recognize the street as Rescue Row. This is the first of its kind in the country, and having so many rescue organizations in one area makes it easy for adopters to find their perfect match.
Everyone - and their furry companions - is invited to join the ribbon cutting ceremony at 10:30 am on Saturday, May 31 with Supervisor David Campos, the leaders of each Rescue Row organization, and MC Ronn Owens of KGO Radio. After the ceremony, help us inaugurate Rescue Row by participating in a red carpet pet parade! Dress up your pet in the most fun and creative outfit you can find and come join the festivities.
The Rescue Row ribbon cutting will also be our official kickoff for Maddie's® Pet Adoption Days, May 31 - June 1. Adoption fees will be waived for all animals, all weekend! More than 100 Bay Area shelters will participate, including all four Rescue Row organizations, and the goal is to find homes for more than 10,000 animals in two days. In addition to the Rescue Row shelters, Grateful Dogs Rescue, Save a Bunny, MickaCoo Pigeon & Dove Rescue, California Chins, Wonder Dog Rescue, Mickaboo Companion Bird Rescue, Bay Area Rats, Loup Garou Rescue, and the Animal Care & Adoption Network will have booths on Rescue Row to showcase their adoptable animals during the Maddie's Pet Adoption Days weekend.
On Saturday there will also be a delicious vegetarian BBQ, beer garden, and music on Rescue Row from 10 am to 6 pm.
"When people think of pet adoption in San Francisco, we want Rescue Row to be the first destination that comes to mind," said Dr. Jennifer Scarlett, SF SPCA Co-President. "There are hundreds of animals to choose from at the four Rescue Row organizations; if you want to adopt a pet, there's no better place!"
Sherri Franklin, Executive Director and Founder of Muttville Senior Dog Rescue added, "We are so glad to be a part of Rescue Row with our other animal adoption partners. We think it's going to be a win-win for all of the dogs, cats, birds and more that are hoping to find forever homes on Rescue Row!"
When asked about being part of Rescue Row, Angela Padilla, Founder of Northern California Family Dog Rescue said, "Being a part of Rescue Row means more people will opt to adopt and our hope is that more Family Dogs and other Rescue Row pets find new homes this year!"
"The adoptable animals on Rescue Row aren't second-hand pets, they just need a second chance," added San Francisco Department of Animal Care & Control Director Rebecca Katz. "We hope all San Francisco residents will think adoption when considering adding to their families."
For more details on the grand reopening, visit rescuerow.org.
The San Francisco SPCA
The San Francisco SPCA is an independent, community-supported, non-profit animal welfare organization dedicated to saving, protecting and providing immediate care for cats and dogs who are homeless, ill or in need of an advocate. The SF SPCA also works long-term to educate the community, reduce the number of unwanted kittens and puppies through spaying and neutering, and improve the quality of life for animals and their human companions. The organization does not receive government funding and is not affiliated with any national organization.
Support the San Francisco SPCA by adopting, donating, volunteering and becoming a client of the state-of-the-art veterinary hospital. The SF SPCA has volunteer opportunities to care for shelter dogs and cats, conduct adoption counseling, assist clients and veterinary staff, provide foster care, help with the Community Cats Program, and enrich the lives of people in the community through animal-assisted therapy.
For more information about San Francisco pet adoption, call the San Francisco SPCA at (415) 522-3500 or visit http://www.sfspca.org.
Muttville Senior Dog Rescue
Muttville is dedicated to improving the lives of senior dogs. Muttville's mission is to change the way the world thinks about and treats older dogs and to create better lives for them through rescue, foster, adoption and hospice. Muttville rescues senior dogs and finds them new homes or gives them hospice. Muttville also provides information about caring for older dogs and support for people who do.Through associations with shelters and other animal organizations, Muttville finds senior dogs that have been given up and are not likely to find adopted homes. For more information, visit http://www.muttville.org.
Northern California Family Dog Rescue
Family Dog Rescue's purpose is to save family-friendly dogs from California's high-kill shelters and place them with suitable families. All dogs are carefully screened for good behavior and receive proper veterinary care, including spay/neuter surgery and vaccinations, before being matched with appropriate adopters. Family Dog especially loves to save "underdogs" -- dogs born deaf, blind, or physically disabled -- we call them our Miracle Dogs. For more information, visit http://www.norcalfamilydogrescue.org.
San Francisco Department of Animal Care & Control
The San Francisco Department of Animal Care & Control is a taxpayer-funded, open door animal shelter. SF ACC adopts out a variety of animals and provides housing, care and medical treatment to wild, exotic and domestic stray, lost, abandoned sick, injured and/or surrendered animals. SF ACC aims to rehome or reunite domestic animals with their guardians, and to rehabilitate and release wildlife to their native habitat. SF ACC responds to animal related emergencies 24/7 including animal abuse and neglect as well as matters of public safety. For more information, visit http://www.animalshelter.sfgov.org.