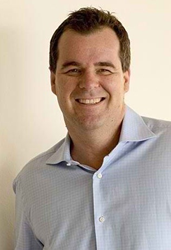 A recent Clydesdale Bank and Yorkshire Bank survey of first homebuyers revealed that half of them said it took up to three years more than they'd planned before they moved into their home.
(PRWEB) May 21, 2014
Real estate investment educator, Rick Otton, has for over a decade shared his out-of-the-box strategies and techniques with everyday people. Whether first homebuyers, investing novices or those experienced in the property investment sphere, he has showed them how investing his way opens up a raft of opportunities.
Following the success of his recent three-day UK property investing conference, Mr Otton has made available his weekly podcast show.
"Buying and selling real estate the old-school way is so last-century," said Mr Otton. "However the traditional financial institutions want to keep us blinkered - unable to see the other innovative opportunities that are at our fingertips."
"I've just read that it takes around 62 hours a month for four months for home hunters to find a home to buy. Then, if they have already saved for years and have the required deposit, they need to go through a bank's loan application process, and the months keep ticking by. It just doesn't have to be this complex or take so long," he said.
A recent Clydesdale Bank and Yorkshire Bank survey of first homebuyers revealed that half of them said it took up to three years more than they'd planned before they moved into their home.
Innovative Strategies For Now
Mr Otton's strategies, which are discussed each week in his podcast, focus around matching seller needs with buyer needs, rather than getting caught up in economic climates, interest rates, loans and prices.
Our shows discuss 'How to buy a house without a bank' which includes case studies, 'Student tips to getting started in the property game', a handy cheat sheet 'Four ways to buy property at a discount', and a three-report set on Bargains, Cash Flow Versus Capital, and Student Renovation Secrets.
It is this shift in mindset that Mr Otton believes is key to building a property portfolio that will generate a passive income as well as backend profit.
"I've been teaching my UK students how to do this for over 10 years now, and their stories are up for all to see on my RickOtton.co.uk website. They are exciting to work with because they are creative thinkers who refuse to accept that just the way something was always done in one way, cannot be accomplished in another."
Mr Otton continues to test and implement new strategies that continue to push the boundaries set by tradition, and in the process shares his knowledge at seminars, conferences, podcasts, and through books and digital downloads.
His weekly podcast show can be accessed by visiting creativerealestate.com.au, and UK phone enquiries can be made on 0207 000 1027.
About Rick Otton
Rick Otton is a property investment professional who over the last 20 years, has introduced innovative real estate strategies to the UK, Australia and the United States. His creative 'low-risk, high-reward' approach to buying and selling houses is exemplified in his own business, We Buy Houses.
This year marks the 10-year anniversary of Mr Otton introducing his strategies to the UK, and the 5-year anniversary of his innovative 'Buy A House For A Pound' process – one that attempted to be emulated by others. His constant process of strategy refinement, and adapting to the ever-changing real estate market, continues to place him at the forefront of property investment education.
In 2012 Rick Otton published his Australian book 'How To Buy A House For A Dollar' which was named in the list of Top 10 Most Popular Finance Titles for 2013. A UK version is on the drawing board for publication in 2014.
Mr Otton freely shares insights into his non-bank-loan strategies that have allowed everyday UK men and women to beat the rental cycle and have their own homes. He coaches others on how to build profitable businesses by facilitating transactions that focus on the needs of potential buyers and motivated sellers.
Details of Mr. Otton's next UK event are available at RickOtton.co.uk, as are details of Rick Otton's techniques. Phone enquiries in the UK are welcome on 0207 000 1027.