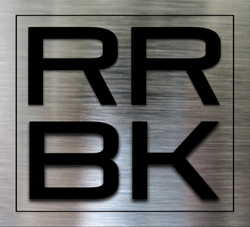 Richardson, Richardson, Boudreaux, Keesling PLLC
Tulsa, Oklahoma (PRWEB) May 21, 2014
The National Association of Forensic Counselors, Inc. (NAFC) and its subsidiary, the American Academy of Certified Forensic Counselors, d/b/a American College of Certified Forensic Counselors, Inc. (ACCFC) filed a complaint (Case No. 14-cv-00187-KEW in Eastern District Court of Oklahoma located in Muskogee, OK) by and through their legal counsel, David R. Keesling of Richardson, Richardson, Boudreaux & Keesling, PLLC against Narconon International, the Church of Scientology International and 80 other named defendants. The case alleges the Defendants conspired to willfully misuse the NAFC logos and trademarks and falsified certifications supposedly obtained through the NAFC or the ACCFC to misrepresent the credentials of their employees and volunteers to promote the Narconon Network.
NAFC provides nationally accredited certifications to individuals who have met specific requirements and received specialized training to provide services to people with addictions, mental health issues, criminal justice problems and corrections needs. NAFC is the only organization to offer an accredited Certified Chemical Dependency Counselor (C.C.D.C.) certification on a national level and has never delegated the authority to provide such certifications to any of the named Defendants.
Allegedly, the Narconon Network willfully misused (and continues to misuse) Plaintiff NAFC's logos, trademarks and false certifications to further the goals and purposes of the Church of Scientology International. Specifically, Plaintiffs claim that the misuse was calculated to increase the credibility of the Narconon Treatment Centers and the affiliated counselors, and to expand the reach and profitability of the Church of Scientology International to Plaintiffs' detriment.
The Complaint alleges that the repeated abuse and misuse of the NAFC logos, trademarks and certifications have caused NAFC to suffer:

Devaluation of the NAFC certifications in the eyes of the public, the state registration boards, the national boards and the national authorities
Significant financial loss
Substantial reputational damages
Further, the Defendants' misrepresentations allegedly have caused the public to believe the Defendants are approved by or affiliated with NAFC.
This suit seeks an immediate injunction to prevent the unauthorized use of NAFC certifications, trademarks and logos along with compensatory, statutory and punitive damages, plus attorneys' fees.
For further information or questions, contact David R. Keesling by e-mailing nafc(at)rrbklaw(dot)com or calling 918.492.7674. The full complaint can be viewed and downloaded at http://www.richardsonlawfirmpc.com/nafc-vs-narconon-church-of-scientology-intl.