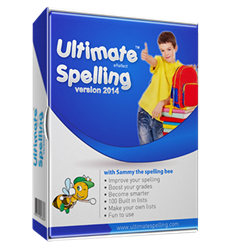 Spelling is no longer a tedious language task children have to get through, because today spelling is fun.
New York City, NY (PRWEB) May 23, 2014
eReflect, an ambassador of tech-driven learning, reveals the key role that educational technology plays in global progress and prosperity in their latest post, "Importance of Teaching Spelling and Grammar in Today's Society." eReflect highlights how technology in education is the first and most important step towards a world of literate, smart individuals.
Technology is advancing faster than people realize. Start-ups are mushrooming with the speed of light and education is striving to keep up. Since the beginning, technology has continually changed educator's attitudes towards the classroom, teaching resources, student interaction, and life-long learning. While "high tech" used to mean a projector and a VCR in the classroom, now it involves cloud-based collaborations across continents. Students no longer miss classes, since they are able to stream and participate in discussions live from their home. New technologies, like advanced spelling software, make learning interactive, fun, and faster than ever before.
Education is finally becoming personalized and interesting thanks to technology. Spelling is no longer a tedious language task children have to get through, because today spelling is fun. The student has spelling games and spelling bee competitions they can use to practice their skills, and children are no longer limited to rote repetition of word lists.
If a student wants to learn how to spell all they need to do is abandon any ineffective, time-consuming activities and turn on their computer, run a spelling software program like Ultimate Spelling™, and learn spelling in a fun way. And while tech aids like spell checkers have made some people believe that learning basic language skills like grammar and spelling are secondary, the truth is grammar and spelling are two important skills every young person should master to have a fair chance at becoming a literate, well-prepared citizen of the 21st century.
Teachers and parents of young students shouldn't feel intimidated by technology, but instead get to know its potential. Using technology, they can help children by driving learning and education forward, helping people evolve in a more literate and competent world. Technology has tremendous potential, most of which is still waiting to be discovered, and what is ahead is a bright, tech-driven future, eReflect reassures readers.
For more information about how Ultimate Spelling software can improve spelling performance for you and your family, please visit the official website at http://www.ultimatespelling.com.
About Ultimate Spelling™
Ultimate Spelling provides a modern and easy to use spelling software that has been designed with one goal in mind – making children want to learn.
It is a fast and easy way to master even the most complicated spelling, without the need to write long lists or complete boring tests.
In fact, Ultimate Spelling provides more than just spelling help. It is a complete educational resource that boosts all level of a child's literacy.
Containing a personal computer tutor, Ultimate Spelling is the most realistic step-by-step guide to flawless spelling ability.