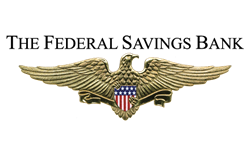 Fifty percent of respondents said that having enough money saved for retirement is their biggest objective.
Chicago, IL (PRWEB) May 20, 2014
While the goal of a buying a property remains a desire of many potential first-time home buyers, the goal of saving for retirement has taken precedent, according to a recent survey. The Federal Savings Bank believes one can both save and own a home through building equity.
The study, which was sponsored by the National Endowment for Financial Education and conducted by a Harris poll, asked more than 2,000 U.S. adults what was their top financial goal to achieve in their lifetime. Fifty percent of respondents said that having enough money saved for retirement is their biggest objective, a trend that has been on the incline since the end of the recession. In fact, in 2011, the NEFE found that 47 percent of participants had the same sentiment. Among female respondents, the share was higher - at 53 percent - compared to 47 percent for males.
While more Americans are concerned about the future, fewer are seeking to make a new home purchase. In 2011, 17 percent of participants said that they wanted to own their home in their lifetime, and the figure dropped to 13 percent in the most recent survey.
Other goals included the ability to retire early (6 percent), paying for a child's education (5 percent), having money to invest (4 percent) and owning a car (3 percent). Additionally, 6 percent listed some other goal, and another 6 percent said they didn't have important financial goals they'd like to achieve.
Americans looking toward the future
Although more consumers are optimistic about the housing market these days, the financial downturn altered perceptions about where their financial goals lie.
"People are more in tune with the importance of saving for their retirement years," said Ted Beck, NEFE president and CEO. "Economic recovery is inching forward, yet many individuals and families still are experiencing difficulty getting back on track. Americans seem to be finding reassurance in more long-term financial-security-based values rather than material values."
With regard to any financial goal, 63 percent of respondents said the ability to save enough is the main obstacle preventing them from achieving the traditional ideal of the "American Dream," which includes owning a home. The Federal Savings Bank thinks that although there are financial setbacks, many consumers can qualify for a low rate mortgage through special home loan programs from the U.S. Federal Housing Administration and Veterans Administration. Additionally, those who are more vested in saving for retirement can always purchase a luxury property when they reach the golden years to build their savings as equity in a property.
For more information about financing to buy a home, contact the Federal Savings Bank, a veteran owned bank.