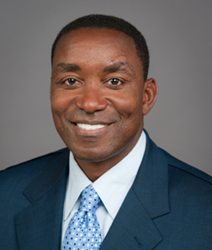 There is growing housing insecurity – Cost-burden households (those paying more than 30 percent of their income for monthly housing costs) have increased in almost every income category in every community in Chicago for owners and renters - CRN Fact Book
Chicago, IL (PRWEB) May 21, 2014
Independent, neighborhood-oriented organizations like the Chicago Rehab Network (CRN) continue to be vital to community development and public policy, whose history is remembered in part by the U.S. Department of Housing and Urban Development (HUD) commemoration of April as Fair Housing Month. The month marked the passage of the 1968 Fair Housing Act, the landmark law passed shortly after the assassination of Dr. Martin Luther King, Jr. that prohibits housing discrimination based on race, color, national origin, religion, sex, disability, and family status.
The organization has embarked on an ambitious campaign to raise $1 million to build upon its legacy in contributing to King's dream. Fair housing requires serious attention even this day and it is significantly advanced with affordable housing in all communities. "Our Legacy 35 campaign celebrates our 35 years of focus on affordable housing policy, advocacy and training that results in community empowerment and development without displacement," says CRN Executive Director Kevin Jackson. "We launched the campaign to enable us to create an expanded housing and community development institute; provide for more nimble and flexible advocacy campaigns; and to strengthen our impact."
The Legacy 35 campaign has resonated with several notable Chicagoans, garnering the support of former Illinois State Rep. Arthur L. Turner and former NBA star, businessman and community advocate Isiah Thomas. No stranger to real estate, just last year his Isiah International Holdings bought a six-story property in Evanston. "The work of the Chicago Rehab Network runs parallel to my goal of more active engagement in the affordable-housing arena, especially in distressed areas of Chicago," says the North Lawndale native. "I am delighted to be a part of such an exciting campaign that not only will improve the lives of individuals and families but will help change the trajectory of entire communities and cities."
Leaders from U.S. Bank, MB Financial, Enterprise Community Partners, The Private Bank, Holsten Real Estate Development and Management Corp., Chicago Community Loan Fund, Citibank, Linn-Mathes Inc. and Landon Bone Baker Architects are among the campaign's circle of friends called Legacy Leaders.
Known for unique contributions in virtually each decade since its beginning, CRN probably is most known for galvanizing community development corporations (CDCs) across Chicago when it spearheaded efforts to establish the first City of Chicago Five-Year Affordable Housing Plan in 1993. Earlier this year, the city council approved the most recent plan, Bouncing Back, marking the fifth consecutive renewal. CRN's effective advocacy work has resulted in numerous affordable housing public policies and resources, including the Affordable Requirements Ordinance, the Tax Reactivation Program, State Housing Trust Fund, property tax reforms to preserve housing affordability, and the Illinois Affordable Housing Tax Credit that leveraged $1 billion in development over the past decade.
In 2006, CRN was named one of nine Creative and Effective Institutions worldwide as "Chicago's leading voice for affordable housing" by the John D. and Catherine T. MacArthur Foundation. Key milestones include training more than 1,000 real estate professionals and community development practitioners. CRN offers certificate level training, workshops, and consulting on organizational and real estate development.
Over the decades, CRN has been at the forefront of the affordable housing movement by providing regular policy and resource updates; producing best practice case studies, quarterly policy analysis, as well as demographic and market analysis on housing needs and markets. It's highly sought after decennial Affordable Housing Fact Book contains county, community-area, and ward-level analysis on housing data that is a prized desk-side companion of bankers, realtors, policy makers, elected officials and others who say they cannot get this type of comprehensive information from any other source.
Here are just a few interesting facts as reported in the recently released CRN 2013 Housing Toolkit:
1. There is growing housing insecurity – Cost-burden households (those paying more than 30 percent of their income for monthly housing costs) have increased in almost every income category in every community in Chicago for both owners and renters.
2. Chicago is not immune from the national hollowing-out of the middle class – Like elsewhere across the country, Chicago is experiencing deepening income inequality. The number of households in the lowest and highest income brackets is growing – 7 percent and 24 percent, respectively – whereas the middle-income categories show a reduction of 42 percent.
3. Over 200,000 people left Chicago over the last 10 years – Nearly 90 percent of those who left were Black or African American. Significantly, nearly 9 percent were family households.
4. Sixteen percent of all properties with a mortgage were foreclosed in Chicago from 2009 to 2012 – representing more than 100,000 properties.
The current conditions require immediate action. When CRN released its previous fact book last decade, the results were new programs and policies being created across the state for affordable housing like the Illinois Donation Tax Credit. As the new 2013 CRN Fact Book is used and presented, it is hoped the information will marshal in a new era of the importance of affordable housing and the role it has in equity and fulfilling Dr. Martin Luther King's inspiring vision: a safe, decent place to live that enables opportunity and justice for all.
CRN is holding a Legacy 35 networking, fundraising event on Thursday, May 29, at Nacional 27, located at 325 W. Huron in Chicago from 5 p.m. to 8:30 p.m. RSVP is required to attend the event. Visit http://www.chicagorehab.org or call 312.663.3936 for more information.