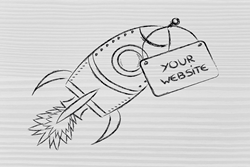 "We found a lot of the training out there lacking," stated Ryan Chin, Think Strategy Partner. "Typically they want to skip to things"
Seattle, WA (PRWEB) June 02, 2014
Digital marketing agency, Think Strategy, released the SEO Fundamentals video series on YouTube. The free SEO training videos teach viewers about how to set-up their website to gain more traffic by ranking higher in searches on Google, Bing and Yahoo.
The free training videos can be viewed at: http://thinkstrategy.com/free-seo-training/
"We found a lot of the training out there lacking," stated Ryan Chin, Think Strategy Partner. "Typically they want to skip to things like on-page SEO without looking at some of the preliminary site infrastructure factors or they don't show step-by-step instructions on how to complete SEO-related tasks - they're too high level."
The 12-part series shows the basic steps that website owners should start with when they want to improve their search rankings. Topics covered include:

Setting up a 301 Redirect for Domain Name
Creating a Sitemap
Using Google and Bing Webmaster Tools
Improving Page Load Speed
Using a Content Delivery Network (CDN) to improve performance
Checking for Responsive Design
Caching, Image Compression, and Files Minification Tools
How to Find Keywords to Target
SEO Things that Should Be Completed for Every Page on a Site
"A lot of search engine optimization (SEO) training skips some of the more technical aspects, such as improving page load speed, creating a sitemap and publishing it to webmaster tools, and having a responsive design," said Chin. "The problem with that is that these are pivotal things that search engines look at in determining how high your site should rank in results and if you neglect them, it will hurt you."
"The more technical things can be harder to explain, so it's often skipped in SEO training. Our goal is to create comprehensive training that allows for people, regardless of their technical expertise, to learn how to do SEO. A lot of aspects of SEO are harder to understand and explain than things like title tags, meta descriptions and link building, nonetheless they're important," added Bernard Ablola, Think Strategy Partner.
The SEO Fundamentals series is the first group of videos Think Strategy has released on the topic with subsequent free training scheduled to be released later in 2014.
About Think Strategy
Think Strategy is a full service digital marketing agency firm with locations in Seattle, WA and Jacksonville, FL, that assists business owners and marketing professionals with creating and executing an online strategy. Their goal is to help clients increase leads and sales on the web.
Think Strategy was founded by Bernard Ablola, Partner; Ryan Chin, Partner and Francis Ablola, Inbound Marketing Consultant. Together, the team has been responsible for driving millions of dollars in sales for their clients over the past 10 years.