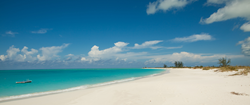 We couldn't be happier to have provided our clients with a service that has resulted in such exceptional results. Pine Cay is one of the Turks and Caicos Islands Jewels, and expect the momentum we have created to continue through 2014/15.
Pine Cay, Turks & Caicos Islands (PRWEB) June 25, 2014
Pine Cay in the Turks & Caicos Islands is attracting new members drawn to the simplicity and tranquility of this well established island community. We are delighted to announce that three high value, private island properties on Pine Cay were sold over this past year, confirming the great investment value and superb lifestyle opportunities available on this exquisite private island.
The efforts provided by Regency-Christie's International Real Estate Ltd. are leading the high-end private island real estate market in Turks & Caicos Islands. "We believe the sales achieved are a true testament to the quality of the real estate opportunity presented here," says Robert Greenwood, one of the companies directors and private broker.
As a British dependent territory, with US dollars as official currency and predominantly Canadian banks, the tiny country of Turks & Caicos Islands has a wealth of advantages and opportunities to offer. The long term security of investment in property is excellent, and as an off shore tax haven, with no property tax, further benefits accrue.
Turks & Caicos Islands has historically been a lifestyle destination with potent investment incentive due to the attractive offshore tax structure of this country. These offshore benefits have become more important over the years, and a very sophisticated range of services are available.
Own Your Piece of Paradise
We are delighted to bring you our inventory of Pine Cay properties: please click on any property for further details and pictures.
Now is the time to choose your Caribbean retreat home on Pine Cay.
Sandcastle: waterfront lot, 3.6 acres, 3 bed/bath wooden cottage, huge decks - $1.8 million
Foxtrot: beachfront lot, 1 acre, east end of island, unique 3 bed/bath home - $1.45 million
Orchid Point: beachfront estate, 14 acres, 3 bed/bath cottage, spectacular house site - $7.75 million
Come and visit Pine Cay soon - it is a remarkable island with the softest white sand beach imaginable. It offers a truly peaceful lifestyle, a pristine destination with a strong environmental ethic, and an intriguing community of member families.