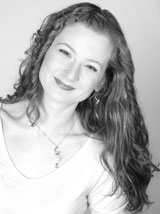 We're excited to share our new Business Coaching Toolkit exclusively for Business Coaches. Because to do anything you need tools - and Business Coaching is no different.
Vancouver, BC (PRWEB) May 22, 2014
The Coaching Tools Company.com (http://www.thecoachingtoolscompany.com), a leading provider of fully-customizable coaching tools and toolkits, recently launched its first set of business coaching tools exclusively for business coaches.
The coaching profession is now a multi-billion dollar industry and rapidly expanding worldwide - over 12,000 coaches representing 117 countries participated in The International Coach Federation (ICF) 2012 Global Coaching Study. This global expansion of coaching identified in the ICF Study is borne out at The Coaching Tools Company.com - in the last year alone The Coaching Tools Company.com doubled the number of countries they sell to from 31 countries to 62. And business coaching is one of the fastest growing coaching areas.
"When I started my coaching business, I knew I needed business coaching tools! For example, I needed help with a mission statement generator, I needed to get clear on my business' strengths, weaknesses, opportunities and threats," says The Coaching Tools Company founder Emma-Louise Elsey. "I also wanted a way to easily come up with and track my business goals but the resources I found always seemed too complicated. And then I started to get emails from my readers and fans asking for business coaching tools. I'm happy to announce that we now have a business coaching toolkit with exercises, forms and templates specifically designed for business coaches!"
Unlike some of the other coaching fields where the emphasis is on personal transformation, Business coaching (at least on the surface) is all about results - because when business owners hire a business coach, they want to see an improvement to their bottom line. But without personal transformation a business owner is going to remain stuck, repeating old patterns.
Many business coaches are people who have built successful businesses and want to help others - but they don't have the coach training to help their clients make the personal transformations necessary to really grow their businesses. Other business coaches are trained coaches - but they may have less business experience and structures that help their clients get the business results they need.
What makes the new Business Coaching Toolkit from The Coaching Tools Company unique is that it helps the business coach's clients achieve both business results and personal transformation - with a well thought out mix of tools and exercises. This new toolkit contains 30 tools and exercises that blend visioning and strategy tools, exercises to set goals, take action and track progress, worksheets to increase productivity and personal effectiveness as well as coaching tools to help our harried business owners manage their time better, de-stress and create more balance. The toolkit also includes a primer - a complete set of instructions on how to use each business coaching tool, and in what order, for maximum success.
The Coaching Tools Company.com now offers over 100 turnkey coaching tools, including 24 completely free coaching tools and templates. With new content being added on a regular basis, and over 150 articles geared specifically towards coaches, it is not surprising that there are over 7000 readers from 124 different countries who read The Coaching Tools Company weekly newsletter. With over 10 years of experience in the coaching world, founder Emma-Louise Elsey personally understands the benefit of having ready-made coaching tools available that give coaches time to focus on what they do best – coaching – as well as help their clients maximise their success.
About the Coaching Tools Company
Emma-Louise Elsey started The Coaching Tools Company in March 2009. She has been coaching for over 10 years, writes articles, workbooks and delivers seminars and mini-retreats.
As a life coach Emma-Louise has worked with professionals such as lawyers, accountants, engineers, project managers, computer programmers, teachers, HR specialists, marketing and sales professionals and small business owners to help them figure out who they are - and create a life they love.
She is also the creator of Life Coach On The Go, a stepping-stone for people who may not quite be ready for their own life-coach. People can coach themselves using articles, quotes, coaching tools, exercises and more.