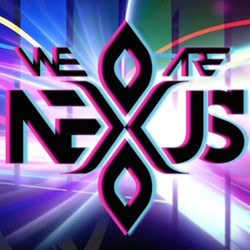 Contest is now live and the deadline for submissions is midnight, June 6th. To grab the stems and get all the info you need follow this link: http://www.youredm.com/2014/05/16/we-are-nexus-remix-competition-with-cash-prize-official-release-more/
Chicago, IL (PRWEB) May 21, 2014
It's become a staple of the EDM industry amongst young, aspiring talent: remix for an artist that plans national exposure through their upcoming release. For those remixers who constantly find it an up-hill battle to be heard in the growing EDM marketplace, it's an opportunity for them to throw their hat into the ring with the guarantee that their remix will be heard.
Popular blog, Your EDM, and EDM act, (We Are) Nexus, have teamed up in an effort to find the best undiscovered talent by remixing the new Nexus single "Shamelessly," due out this July.
The winner will not only receive feature remix credit, but national club promotion, radio, press, Scosche headphones and a cash prize, all centered around the Nexus release. All remixes will be listened to thoroughly by Carmen Rainier and Nick Gunn of (We Are) Nexus and the winner announced between June 9th - 13th.
Contest is now live and the deadline for submissions is midnight, June 6th. To grab the stems and get all the info you need follow this link: http://www.youredm.com/2014/05/16/we-are-nexus-remix-competition-with-cash-prize-official-release-more/?vsmaid=374.
Nexus producer and composer Nick Gunn says, "There is so much undiscovered talent out there and little opportunity for those to be heard who don't have the right resources. This is a great way for us to find this new talent and for us to deepen our awareness of (We Are) Nexus, it's a win / win for all."
Gunn comes from an extensive background in the music business and admits, while Nexus is EDM, they still rely heavily on remixers to create the content that fits perfectly into the club world. Carmen Rainier, vocalist and lyricist for Nexus, expounds upon this idea: "We are musicians first and foremost. We don't approach our music writing and production with the idea that it must fit perfectly into one genre, into one box. We want to write provocative music that emotionally moves people, that's our main focus."
(We Are) Nexus blasted onto the EDM scene just nine months ago with their cover to Sonique's 1998 hit "It Feels So Good" which reached #14 on Billboards Dance Club Play Chart and the #40 position on Billboards Hot Dance/Electronic Songs, an impressive start for an unknown act.
On January 28th the duo followed up an all original track, "World Around Me," which made quite a statement at radio with Music Choice EDM / Dance adding the title at 42 spins its first week out. Both of their singles have also cracked the iTunes top 100 dance charts showing they have real fan reach and sales.
With anticipation now building for "Shamelessly" it's an important time for Nexus with both fans and peers alike. "We have really worked hard towards this particular moment in our career," says Gunn. "We have been crowd sourcing, gaining new fans, and marketing ourselves so we have an audience to play our music to. Our new track 'Shamelessly' is so different and so outside of the box. It has a 3 / 4 meter at 140 BPM, something you rarely find, if ever, in dance music."
Remember, the contest is now live and anyone can enter to win. Deadline for submissions is June 6th and the winner will be announced between June 9th - 13th. Winner receives national exposure, a cash prize, professional headphones, feature credit and a Your EDM feature article.
(We Are) Nexus will release "Shamelessly" nationally in July along with all other remixes including remixes by Dave Audé and Papercha$er. Winner must agree to the "Work for Hire" terms. Complete details for the contest can be found at the following link: http://www.youredm.com/2014/05/16/we-are-nexus-remix-competition-with-cash-prize-official-release-more/?vsmaid=374.
Want to learn more about (We Are) Nexus and get on board? Follow (We Are) Nexus on http://www.facebook.com/wearenexusofficialpage or Twitter.