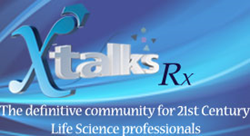 Toronto, Canada (PRWEB) May 22, 2014
To manage a clinical trial typically involves numerous disparate best of breed applications, specifically selected to match a company's unique business needs and that specialize in trial design, clinical site management, data capture, safety, laboratory management, and subject recruitment and tracking. There is now a drive in the drug/device development industry for better use of metrics from these sources to develop more efficient business processes to deliver better business insight. Thus, there is a strong incentive to maximize investments in knowledge and technology by integrating these diverse applications to improve clarity, consistency, quality and effectiveness and adds further weight to the argument that today, development companies and their research partners are more "data consumers" than has ever been the case before. Outsourcing and interoperability strategies have become the key focus.
For more information on this webinar or to register, visit: Integrating the Clinical Enterprise with Innovative Cloud Technology.
Xtalks, powered by Honeycomb Worldwide Inc., is a leading provider of educational webinars to the global Life Sciences community. Every year, thousands of industry practitioners (from pharmaceutical & biotech companies, private & academic research institutions, healthcare centers, etc.) turn to Xtalks for access to quality content. Xtalks helps Life Science professionals stay current with industry developments, trends and regulations. Xtalks webinars also provide perspectives on key issues from top industry thought leaders and service providers.
To learn more about Xtalks visit http://xtalks.com.
For information about hosting a webinar visit http://xtalks.com/sponsorship.ashx.
Contact:
Michelle Tran
Tel: +1 (416) 977-6555 ext 284
Email: mtran(at)xtalks(dot)com