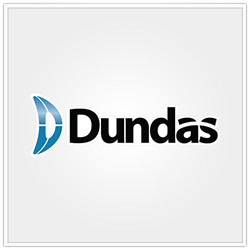 "Dundas Dashboard has given us the real-time information we need to be more proactive and improve our customer and administrative services...From a customer service perspective, it has absolutely helped us improve." Nate Hartman, NWA's VP of Operations
Toronto, ON (PRWEB) May 22, 2014
Today Dundas (http://www.dundas.com) announces that Northwest Administrators, Inc., (NWA) a third-party administrator of employee benefit plans, has chosen Dundas Dashboard for its dashboard and data visualization platform. NWA is using Dundas powered dashboards to display client metrics, including eligibility, claims and customer service activity.
In order to remain at the forefront of their industry, management needed an application that would show executive level metrics in real time, on mobile devices and PCs. NWA deals with a significant amount of daily change, and the previous method of static reporting meant that information became outdated within a few hours.
Nate Hartman, NWA's Vice President of Operations chose the Dundas Dashboard platform because it contains built-in user features such as alerts and drill-downs that would help the organization act on the most recent and relevant information.
Since implementing dashboards, NWA is able to be more proactive. Management is now alerted when certain KPIs need attention through visual indicators on the dashboard via PC or mobile device. The ability to access up-to-date information at executive meetings improves efficiency and productivity by enabling faster decision making.
Nate Hartman said, "Dundas Dashboard has given us the real-time information we need to be more proactive and improve our customer and administrative services. I used to review several reports or check multiple locations for the data I needed. But now I can pull my dashboard up on my mobile app, review all of our activity in one place, and send an email, IM or text asking someone to make a change and it happens instantaneously. From a customer service perspective, it has absolutely helped us improve."
"Managing benefit plans for several hundred thousand employees requires specific expertise as well as sophisticated technology. NWA acts quickly on the latest information in order to maintain their position as leaders in this industry, and we were glad to provide them with a dashboard solution that assisted them with faster decision making," said Scott Benzie, VP of Client Enablement at Dundas Data Visualization.
About Northwest Administrators, Inc.
Northwest Administrators, Inc., (NWA) has been providing employee benefit administration and benefit claim processing since 1958 to Taft-Hartley plans, corporations, multiple employer plans, and school districts covering several hundred thousand employees. NWA's internally designed and developed administration software provides clients with leading edge technology to address their benefit administration needs. For more information visit http://www.nwadmin.com.
About Dundas
Dundas Data Visualization is a world leader in data visualization and dashboard solutions. Its goal is to provide the best possible data visualization software and services to address the growing need for data-driven decisions in modern business. Dundas offers a flexible software solution and professional services that provides comprehensive dashboard consulting, product enhancement and training. For more information visit http://www.dundas.com.