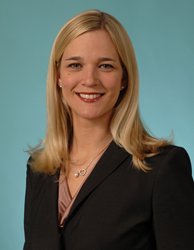 Boston, MA (PRWEB) May 28, 2014
Dr. Kerri Luzzo, a Reproductive Endocrinologist at RSC New England, is conducting a webinar on Thursday, June 12, 2014 at 8:00 p.m., to educate women and couples about the impact of a woman's age on her ability to get pregnant and have a healthy baby. People who plan to start or expand their family in their 30s or 40s will learn many surprising facts.
A growing number of women are delaying pregnancy into their mid-30s and 40s to focus on a career or find the right partner. By delaying motherhood to later years, age will affect the quality of a woman's eggs, which impacts her ability to conceive and deliver a healthy baby.
Dr. Luzzo will discuss how age increases the risk of miscarriage, genetic abnormalities, and complications in pregnancy and childbirth. This information will educate women and couples, so they can make informed decisions before it's too late.
Registration is required for this free webinar. Sign-up at http://www.rscnewengland.com/events. The confirmation will have instructions for joining the program.
For more than 25 years, Reproductive Science Center of New England, one of the largest and most experienced fertility treatment centers in the United States, has been providing comprehensive infertility diagnosis, advanced infertility treatment options, and exceptional patient care. RSC New England has 11 locations in Massachusetts, New Hampshire and Rhode Island and is a partner member of IntegraMed Fertility, the most expansive network of infertility treatment centers and fertility specialist physicians in the nation.