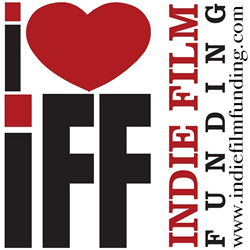 Edward Panos, CEO and co-founder of iFF, enthuses, "We were overwhelmed by all the amazingly talented filmmakers who submitted video for our promo contest. It was very hard to chose the best when they were all top notch."
Park City, UT (PRWEB) May 22, 2014
indieFilmFunding.com (iFF), a crowd-funding platform exclusively based in the indie film sector, announced today its top three winners of their video promo contest. The contest, which opened on January 15, 2014, used both a panel of qualified judges and promotion on social media to choose the following winners.
1. First Place: Zachary Steinberg from Los Angeles, CA, takes home $5,000.00
2. Second Place: Ian Fischer from Los Angeles, CA, takes home $1000.00
3. Third Place: Sam DeZeewu from Chicago, IL, takes home $500.00
Edward Panos, CEO and co-founder of iFF, enthuses, "We were overwhelmed by all the amazingly talented filmmakers who submitted video for our promo contest. It was very hard to chose the best when they were all top notch."
Winner, Zachary Steinberg, a graduate of CSUN for Film production says, "This contest was a blast to participate in. My crew and I worked hard and are very happy with the results. Thank you iFF for the opportunity to show you what we could do. The contest money will be reinvested into the next project!"
Winners of the iFF promo video contest can be viewed on http://www.indieFilmFunding.com/contest.
About indieFilmFunding.com
indieFilmFunding.com is a place to celebrate the storyteller who desires to create films from their dreams. Conveniently located in Park City, UT, iFF is here to help the vision of the Storyteller become a reality, by empowering the ability to raise capital through the iFF Crowd-funding platform. With a niche for indie films, both long and short format, iFF is a community for indie storytellers who have a desire to share, explore, support, and succeed within the world they create.
indeFilmFunding.com is a platform for storytellers, filmmakers, and artists alike, to spread the word and get FUNDING for their film project. We accept most film-based projects and give creative control of the campaign to the storyteller, which we affectionately call the CREATOR.