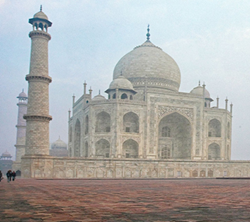 Toronto, ON (PRWEB) May 22, 2014
Butterfield & Robinson—the world's premier active travel company—has launched a new series of Private trips exploring ancient and extraordinary India.
Designed by Private Trip Designer Karen MacRae, B&R's former Regional Director for India, the new portfolio of Ready-To-Book private trips offers multiple ways to take in India's diversity, including a bike ride through the unrelenting deserts and remarkably lush landscapes of rural Rajasthan on the India Active Private trip, and an exploration of the spiritual hub of Varanasi and the holy waters of the Ganges River on the India Spiritual & Cultural Private trip.
"In a country as ancient and diverse as India, the range and sheer abundance of experiences to be had is nearly endless," Karen says. "Our trips offer multiple ways for people to really immerse themselves in the country."
The new suite of India trips forms part of a broader portfolio of Asian adventures designed by Karen, which will include itineraries in Bhutan and Myanmar.
Butterfield & Robinson—the world's premier active travel company—designs incredible journeys to the world's most amazing places. Crafted from the finest ingredients (exceptional lodgings, incomparable access, stellar wines and food, experienced guides and more than a few secrets), B&R trips combine adventure with unparalleled cultural immersion in the world's greatest destinations.
For more information on this trip and more visit http://www.butterfield.com.