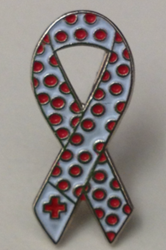 We wanted to provide education regarding the effective cleaning of surfaces as part of the growing effort to stop the spread of disease. - Matt Oosterveld, Founder, Pristine Clean
Edmonton, Alberta (PRWEB) June 03, 2014
Pristine Clean Residential Clean has launched an educational program regarding the effective cleaning of surfaces that may help to prevent the spread of contagious disease. In light of the ongoing outbreak of measles announced by Alberta Health Services (AHS), Pristine Clean created this educational program as a public service.
Vaccination is the most effective prevention against measles. However, once the disease is contracted by a family member or co-worker, steps must be taken to repeatedly clean the environment. According to AHS and the Centers for Disease Control (CDC), measles is highly contagious and can live on surfaces for up to 2 hours. The thorough cleaning of surfaces is necessary as one step to prevent further spread of the disease.
AHS and the CDC say that measles can spread to others from four days before to four days after the rash appears. It spreads easily through the air and across surfaces. "The virus lives in the mucus in the nose and throat of the infected person. When that person sneezes or coughs, droplets spray into the air. The droplets can get into other people's noses or throats when they breathe or put their fingers in their mouth or nose after touching an infected surface. The virus can live on infected surfaces for up to 2 hours."
Pristine Clean has posted a guide to thorough surface cleaning on its website. Print this guide out and post it in the house while measles is present.
"This is not a substitute for medical treatment, and it does not take the place of medical information," said Pristine Clean Owner Ashley Pacaud. "However, with the alarming rise in the number of measles cases in the Edmonton area, we wanted to do something to help address the issue."
For more information, log onto the company's website; http://www.pristinecleanedmonton.com, E-mail pristinecleanedmonton(at)outlook(dot)com, or call 780-399-1626.
Pristine Clean Residential Cleaning Inc. is a bonded, insured, professional cleaning company serving Edmonton and surrounding areas with eco-friendly products that take into account homeowner chemical sensitivities. Established 2014.