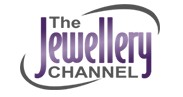 (PRWEB UK) 22 May 2014
Now that summer is finally making its appearance after a long dreary winter, everyone will want to head outdoors – from picnics in lovely parks and social gatherings in the garden to much anticipated beach holidays abroad, The Jewellery Channel (TJC) has some key advice to ensure this summer is memorable or all the right reasons.
Keep an Eye on the Weather Forecast
Particularly in Britain, it is not unusual for the weather to change drastically within even an hour, and when abroad the weather changeability is an unknown factor. For this reason, it's worth downloading a mobile weather app advises TJC, so that a perfect picnic or day at the beach doesn't get ruined by a sudden downpour of rain.
Additionally, it's also wise to check for sun strength so that people can avoid skin damage burn by bringing lots of sunscreen (pasty Brits are at high risk of burning after even a half hour in strong sun!) and heat fatigue by stocking up on lots of water, along with a cooler bag filled with other chilled beverages. It's also well worth remembering to bring along electric fans, hats and umbrellas.
Banish the Bug Nightmare
Nothing ruins a warm, balmy day or evening like getting eaten alive by mosquitoes and gnats or bothered by flies, so TJC suggests people always carry insect repellent when heading outdoors. For get-togethers at home, there are a multitude of products on the market to ensure that pesky bugs are kept at bay, including candles infused with Citronella and certain plants such as Catnip, Lavender, Rosemary and Marigolds. Mint is very easy to grow and effective at repelling flies.
Don't Let Bad Luck Ruin the Day
The Jewellery Channel recommends that people be prepared for sailing through life's little niggles without fuss by always having a basic First Aid Kit on hand. These useful items can be bought from popular outlets such as Boots and contain everything a person would need for general mishaps, such as accidental scrapes while playing sports or getting bitten by bees or other nasty bugs.
Delicious Summer Fare
TJC suggests people take advantage of the succulently sweet fruit that is widely available during the summer months. Fruits go perfectly with BBQ treats, are superb chopped up with a dollop of cream plus a dash of sugar, and make for sensational smoothies as well as alcoholic cocktails. What's more, in addition to being excellent for health, fruit tends to contain high water content which will help keep people well hydrated in the sun.
Managing Director of TJC, Colin Wagstaffe, concluded: "Since we have recently launched The Jewellery Channel Summer Shop, our dedicated website section which offers everything that ladies will need to be glamorous and stylishly organised while enjoying a garden soiree, a fun packed picnic or a brilliant day at the beach, we wanted to ensure that they have the best outing possible with our useful top tips."