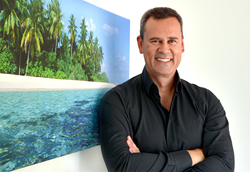 We are wary of watered down protection being implemented internationally when local protection might be superior.
Cupertino, CA, United States (PRWEB UK) 22 May 2014
The White House recently unveiled a set of policy recommendations to bring about an overall consumer data protection bill of rights. The proposals are intended to better protect individuals' data and their privacy online and also cover updates to the Electronic Communications Privacy Act (ECPA) which is a privacy law first produced in 1986. The proposed recommendations will also affect cloud computing and the files that people store in the cloud.
The policy recommendations were welcomed by the vast majority of technology and cloud computing companies but there was some trepidation among a few of them. OTRS Group, an open source technology provider based in Germany and with subsidaries in the US, Mexico, Hong Kong, Malaysia and the Netherlands welcomed the policy changes but introduced a note of caution as well.
"We feel this is a very positive development coming from the US government in light of the data privacy issues being highlighted around the world. We stand behind and applaud any policy changes that are introduced to protect consumers' digital rights online," said André Mindermann, CEO from OTRS Group.
Mindermann continued, "However we feel that the laws already in place in Germany protecting consumers' data that is stored in the cloud are far stronger than proposed US cloud computing policies which will give US data US protection. We are wary of watered down protection being implemented internationally when local protection might be superior."
With the growth in cloud computing and people being able to store their valuable data online, governments and policy makers have been rushing to catch up with changes that take place almost daily. With all the fear around data privacy around the world, the collection of big data also has a huge positive aspect that can help protect people and improve their lives. It also helps governments and local authorities better deliver services if they have large scale data about the populace of a specific area.
"There is a tricky balance that needs to be maintained between the benefits of collecting huge amounts of data to provide more tailored services and products to individuals as well as protecting their data and privacy from abuse," said Christopher Kuhn, COO from OTRS Group. Kuhn also mentioned that for the cloud-based solution 'Managed OTRS' OTRS Group takes "every precaution" to protect the data of its customers such as using ISO/IEC 27001 certified data center and additionally to deleting the data after a contract has ended, also granting them a database export with all configuration. Moreover OTRS Group will be implementing any additional protections that are brought into law".
About OTRS Group
OTRS Group is the vendor and world's leading provider of the open source OTRS Service Management suite, including the cloudbased Managed OTRS solution as well as the OTRS Help Desk software and the ITIL® V3 compliant IT Service Management software OTRS::ITSM. With subsidiaries in the US, the Netherlands, Hong Kong, Malaysia, and Mexico OTRS Group offers Managed Services as well as trainings, service support, consulting, and software development to businesses that want to increase the efficiency of their service management while saving costs and resources. Key customers include industry leaders such as NASA, IBM, Siemens, and Nokia as well as 130,000 other organizations worldwide. OTRS is available in 33 languages, offers an associated iPhone App, and is used by 60 percent of DAX 30 companies. Find out more about OTRS and our services at http://www.otrs.com.