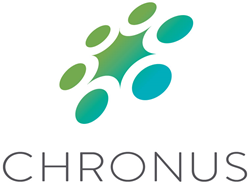 Bellevue, WA (PRWEB) May 22, 2014
Chronus Corporation, a mentoring and talent development software provider, will host a two-part series of free webinars to teach best practices in designing and managing corporate mentoring programs.
Chronus webinars are designed for enterprise-scale organizations interested in starting, managing, or improving employee mentoring programs.
June 4, 10:00 a.m. PDT: "Best Practices: Designing an Effective Employee Mentoring Program"
Start off the right way with tips from our experts. This presentation outlines best practices for beginning a mentoring program, including:

Steps in the pre-program planning phase
Walkthrough of the design process
Real-world examples
Key factors for success in meeting program goals
June 25, 10:00 a.m. PDT: "Best Practices: Launching an Effective Employee Mentoring Program"
Launch your mentoring program with confidence. Designed for attendees who have already planned and developed an employee mentoring program, topics in this webinar include:
Pre-launch readiness best practices
Advice for recruiting quality mentors
Sample plans to build awareness for participants
Methods for gaining true momentum to fuel the success of your program
Evaluating program health
Troubleshooting for success
From knowledge retention to career growth, mentoring is an effective strategy for a variety of talent development objectives within organizations.
Persons interested in attending any or all of these webinars can register at http://www.chronus.com/webinars.
About Chronus Corporation
Chronus is an award-winning provider of learning and development software for enterprise-scale organizations. Leveraging mentoring, coaching, and training, Chronus software empowers a variety of training and development initiatives including career development, leadership readiness, and new hire training. Chronus cloud-based solutions are easy to start and easy to manage, saving organizations time and effort while improving learning and development program effectiveness. Chronus' solutions, including Chronus Mentor, Chronus Coach, and Chronus Learn, are used by more than 500,000 professionals worldwide at institutions including PNC Bank, Staples, the University of Phoenix, the U.S. Federal Highway Administration, and the American Diabetes Association.
Discover more about Chronus at http://www.chronus.com or follow Chronus on Twitter @Chronus_Inc. Blog articles on talent development topics including mentoring, coaching, and training can be found on the Chronus website at http://chronus.com/blog.
###
** Note to editors. For a demonstration of Chronus Mentor, screen shots, or other information, please contact Michelle Manson at Chronus Corporation.