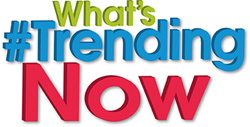 With summer approaching, this is a great time to update your beauty regimen with products that can help.
West Palm Beach, FL (PRWEB) May 22, 2014
As days grow longer and the sun gets stronger, the body can take a beating. At the same time, more skin shows during the pool and beach season. The damaging forces of sun, salt and chlorine during the summer months require women to take action.
News Media Group recently completed a satellite media tour with nationally recognized fashion and beauty expert Rebekah George that shared four products designed to help women look their best in the heat of the summer. The tour is featured on the consumer lifestyle website http://www.InTheNews.TV.
"With summer approaching, this is a great time to update your beauty regimen with products that can help," said Karl Wayne, News Media Group's executive producer. "During the tour, we looked at a serum that repairs skin while you sleep, a way to achieve a summer glow while highlighting your face, a glide-enhanced razor to remove hair from delicate places and an innovative mask that helps soothe puffy eyes."
Beauty products featured on the satellite media tour included:
Estée Lauder Advanced Night Repair. Advanced Night Repair Synchronized Recovery Complex II – Estée Lauder's most comprehensive, most advanced serum ever. Revolutionary ChronoluxCB™ Technology combines potent Purification and Chronolux™ technologies, adding the power of cellular purification to the precision of synchronization to help skin maximize its natural nightly renewal. With over 25 patents and patents-pending, Advanced Night Repair Synchronized Recovery Complex II dramatically reduces the look of every key visible sign of aging for a significantly younger look. Lines and wrinkles look significantly reduced and skin is strengthened to help prevent further damage. Tested and proven for every ethnicity, this breakthrough in night repair serums is so effective, skin feels smoother, hydrated and stronger, and looks more translucent and even toned. For more information, visit http://www.esteelauder.com/media/boutiques/advanced-night-repair/index.tmpl#!/anr/1.
Gillette Venus Embrace Sensitive Razor. The Venus Embrace Sensitive razor gives women a close shave with less irritation. Features include: Five thin, spring-mounted blades spaced closely together for reduced pressure per blade. New Lubrastrip formulation, which has 3X Glide Enhancers, providing a cushion between the razor and your skin. Ribbon of Moisture featuring a touch of aloe and increased protective lubricants to surround the shaving surface for a smooth glide before and after each stroke. A rounded, pivoting head designed for women's curves and soft grip ergonomic handle for confident control in hard to reach areas. For more information, visit http://www.gillettevenus.com/en-US/.
AERIN Kaleidolight Palette and Kabuki Brush. The AERIN Essentials Collection is a selection of carefully edited AERIN Beauty products women simply can't live without. The perfect blend of fresh, new favorites and easy must-have classics create a perfectly tailored daily beauty routine that easily fits into a stylish lifestyle. Easy and versatile, the Kaleidolight Palette features five skin-loving, light-enhancing shades of bronze, beige, pink and lavender to add subtle glow in one sweep. Swirl the Kabuki Brush across the palette to highlight the face. This brush picks up just the right amount and easily blends a natural wash of color on face and cheeks. For more information, visit http://www.AERIN.com.
BAUSCH + LOMB THERA°PEARL® Eye Mask. A day outdoors in summer heat and humidity or simply just a stressful day at work can leave you with eyes that make you look and feel tired and less attractive. Try lying down with the unique BAUSCH + LOMB THERA°PEARL® Eye Mask, which may be used cold or hot. It contains hundreds of tiny pearls of gel that contour to the shape of your face, delivering soothing relief from the summer doldrums. Pop it into the freezer or fridge for two hours and use it cold to help soothe puffy eyes. It will help you look and feel better each time. For more information, visit http://www.bausch.com/therapearl.
For more information about all of the featured products, visit http://www.InTheNews.TV.
About News Media Group Inc.
Founded in 2009, News Media Group Inc. (NMG) produces original television and radio programming with industry experts and celebrities that help public relations professionals gain media exposure for their brands and clients. Based in West Palm Beach, Fla., with studio locations in South Florida, New York and Los Angeles, News Media Group is a leader in organizing and producing high profile Co-Op and Exclusive Satellite Media Tours (SMTs), Radio Media Tours (RMTs) and Ground In-Studio Media Tours (GMT's) throughout the year with Fortune 500 and other leading companies and public relations agencies. NMG shares these trends with consumers through its technology website, KillerApps.TV, and its consumer lifestyle website, InTheNews.TV and their "What's #Trending Now" segments.
Visit http://www.newsmg.com to learn more.
Contact:
Karl Wayne
Executive Producer
News Media Group Inc.
(334) 440-6397
Karl(at)newsmg(dot)com