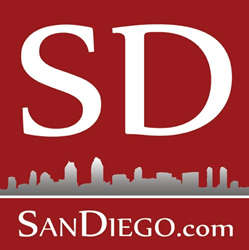 San Diego, CA (PRWEB) May 21, 2014
1. Check out LegoLand or SeaWorld's Aquatica Water Park, two fun theme parks that are sure to be celebrating Memorial Day throughout the weekend. Check the weather and get planning soon, as it is already looking like it's going to be a gorgeous season ahead of us!
2. Want to party hard with drinks and crazy friends? On Sunday, hop on board the Pier Pressure Mega Yacht Party aboard The Inspiration Yacht. Get there by 3:30 p.m. to not miss your ride!
3. There are few things more American than exploring your local culture. Book a cruise with San Diego Harbor Excursions to spend the day outdoors. You'll love the views, since San Diego is on the shore of some of the world's most gorgeous waters. You can either take a cruise around the harbor or ask for a whale watching expedition.
4. Drinks and dining are abundant at the San Diego Memorial Day PubCrawl on Saturday, March 24th, starting at 2 p.m. Head to Taste and Thirst to get things off to a great, fun start.
5. Even if you're from San Diego, you may have never been to Birch Aquarium before. Located right on the Pacific Ocean, Birch Aquarium has a fabulous collection of marine creatures and habitats from all around the world. Bring the kids along to learn about coral reefs, get up close and personal with gorgeous starfish and check out the seahorse nursery. Feeling brave? There's even an enormous shark reef!
6. Know a veteran who you want to honor? At Balboa Park, listen to the "Reading of the Names" outdoors from 8:30 a.m. until 7 p.m. The Vietnam Veterans of America, the Veterans Museum and Memorial Center and San Diego Chapter 472 will all be on hand and a candlelight vigil will follow at 7 p.m.
7. There will be a Memorial Day service held at Greenwood Memorial Park on Monday at 1:30 p.m. The park is located at 4300 Imperial Avenue. This event is in partnership with the American Legion San Diego Post 6 and it will honor the people who died in military service. Marine Lt. Col. Brian Josten will be the guest speaker. This event is free to the public.
8. Join the Memorial Holiday Chauffeured Winery Tour, put on by San Diego Beer and Wine Tours. What's better than drinks (possibly followed by dining) on a holiday weekend?
9. At the USS Midway Museum, there'll be a Remembrance Ceremony on Saturday starting at 9 a.m. Held on the flight deck, Veterans from both former and current ways will present wreaths. There will also be patriotic entertainment. This event is free for the public.
10. Kenny Loggins will perform at the USS Midway Museum at 7:30 p.m. on the flight deck the Saturday before Memorial Day. This will be the Second Annual American Freedom Festival, which benefits local and national veteran organizations. Tickets start at $79.
About SanDiego.com:
SanDiego.com is one of San Diego's oldest and busiest travel and tourism websites, known as the local authority for all things San Diego. The author of this article, Chris Parks, is a native San Diegan who truly believes that there is no place more fun and exciting than beautiful San Diego!
Media Contact
Chris Parks
Editor - SanDiego.com