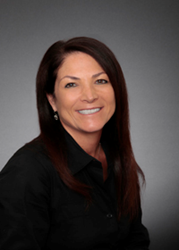 "We are excited to have Gina join Heritage Sotheby's International Realty. We look forward to her joining our excellent St. Helena team. Welcome Gina." - Kelly Norris, Executive Vice President - Heritage Sotheby's International Realty.
Napa, CA (PRWEB) May 23, 2014
Heritage Sotheby's International Realty a leading Napa Valley real estate brokerage announced today that Gina Papale White has joined the company. She will work out of the St. Helena office located at 1126 Adams St. St. Helena, California.
Gina, a San Francisco native, graduated from UC Berkeley in 1984. Her ties to San Francisco remain strong and with one foot planted in the City and the other in St. Helena, she is in the perfect position to serve Bay Area clients who want to rent a luxury summer house, purchase a second home or move permanently to the Wine Country. Her link to a wide range of potential Bay Area renters and buyers has helped her St Helena real estate clientele immensely.
Gina raised her three children in the small town atmosphere of St. Helena and plays an active role in the community, which allows her to remain on top of the Napa real estate market through her day-to-day contacts. This insight, coupled with her energy and enthusiasm, is the perfect combination for those seeking prime property and luxury short and long-term rentals in the Wine Country. From real estate sales transactions involving multi-million dollar homes to hand-on assistance for first time home buyers or those seeking a second home, Gina enjoys representing a broad spectrum of buyers, seller and renters.
About Heritage Sotheby's International Realty:
Heritage Sotheby's International Realty specializes in listing and selling Napa Valley real estate. From high-end luxury homes, vineyards and investment properties to starter homes and vacation cottages, Heritage Sotheby's International Realty's highly experienced and knowledgeable Realtors in Northern California.