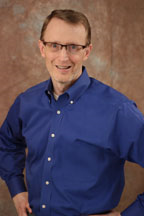 "REITs, utilities, bonds and other slow-growth, high-dividend paying stocks should do well in this environment," says Jeff Voudrie of Common Sense Advisors, a financial planner in Johnson City, TN.
Johnson City, TN (PRWEB) May 22, 2014
In his recent Barron's article, author and columnist Michael Kahn suggests that there is a case for a return to more aggressive stocks, but also points out a dangerous weakness in the market when small stocks are considered. Investments Management specialist Jeff Voudrie of Common Sense Advisors, a financial planner in Tennessee, sees little case for his clients to jump on the record-high market bandwagon: "I strongly caution retired investors from buying growth-oriented stocks in this current market cycle."
Kahn specified his concerns in the article, noting: "Split markets like this are dangerous," referring to big stocks reaching new heights while the smaller players struggle. In conclusion, Kahn urged his readers to "err on the conservative side."
Voudrie, Kahn and others urge prudence when deciding how to move in a market that continues to boast record numbers because underlying conditions in the economy probably do not support continued rises in the majority of stocks. "Growth-oriented stocks performed extremely well in 2013 and many professional investors are chasing performance," Voudrie commented. "What they fail to understand is that we are in an entirely different type of macro environment compared to what we had last year," he added.
In 2013, Voudrie says, the U.S. Dollar was rising, interest rate yields were going up and economic growth was accelerating—the perfect environment for growth stocks to do well. Now, however, he notes, "The U.S. Dollar is declining, bond yields are falling, housing is deteriorating and growth overall is slowing."
So what should investors be doing? Voudrie recommends a close look at bonds. "Bonds have been out-performing stocks so far in 2014. Few money managers expected that to happen." He observed that even after the May 13 all-time high, the S&P 500 index was only up 2.66% for the year, considerably better than the Nasdaq, which was still down 1% in 2014.
To add more substance to his recommendation, Voudrie also pointed out that The Russell 2000 index was down 3.18% year-to-date and more than 6% from its March high. In contrast, the 30-year U.S. Treasury Bond was up 9.45% year-to-date.
Voudrie is not sour on all stocks, obviously. "REITs, utilities, bonds and other slow-growth, high-dividend paying stocks should do well in this environment," he said, adding, "the risk associated with these investments is considerably less than that associated with the high-flying, oft-crashing growth stocks."
A financial services industry veteran with more than 20 years' experience, Jeff Voudrie is a new breed of private money manager. Using sophisticated electronic monitoring and software, combined with his 20 years' experience as a money manager, Jeff works with you to create a personal investments management portfolio that reflects your lifestyle goals and risk tolerance. He specializes in stable growth and prudent profits while applying a robust, patented risk management processes. When you work with Jeff, you have the security of knowing that your life savings is getting the attention it deserves.
Jeff Voudrie, a financial planner in Johnson City, TN has been interviewed by The Wall Street Journal, CBS MarketWatch, The London Financial Times and the Christian Science Monitor. He is a former syndicated newspaper columnist and the author of two ground-breaking books: How Successful Investors Tripled the Return of the S&P 500 and Why Variable Annuities Don't Work the Way You Think They Work. He accepts a limited number of new clients in his personal investments management practice. He and his wife Julie live with their seven children in Johnson City, TN. He is heavily involved in his local church and has done missionary work in Hungary and Cambodia.
Contact Information:
Common Sense Advisors
105 Keeview Court
Johnson City, TN 37615
877-827-1463
Jeff(at)CommonSenseAdvisors(dot)com