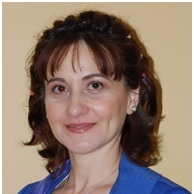 Yorba Linda, CA (PRWEB) May 22, 2014
Thermo Fisher Scientific announces a new educational webinar for the clinical research community. The webinar, titled "Exploring High Resolution Accurate Mass (HRAM) Orbitrap Technology for Comprehensive Urine Drug Screening," will be broadcast live June 5th, 2014 at 11:00AM EST.
This webinar features Dr. Cristiana Stefan, PhD, DABCC (CC, TC) FACB, the Discipline Chief and Clinical Biochemist/Toxicologist, for the Centre for Addiction and Mental Health. Dr. Stefan is a Diplomat of the American Board of Clinical Chemistry and is certified in both Clinical Chemistry and Toxicological Chemistry. She is a Fellow of National Academy of Clinical Biochemistry, part of the American Association of Clinical Chemistry. Currently, she is the Clinical Biochemist and Toxicologist at the Clinical Laboratory and Diagnostic Services at CAMH (Centre for Addiction and Mental Health). The laboratory is using state-of-the-art technology for drugs of abuse testing, earning a reputation as a center of excellence, with extensive expertise in testing for tetrahydrocannabinol and its metabolites in various body fluids.
Dr. Stefan will outline her experience with comprehensive urine drug screening for clinical research using the Thermo Scientific™ Q Exactive™ hybrid HRAM mass spectrometer and Thermo Scientific™ UHPLC system. After building an extensive library of mass fragmentation spectra and retention times for 1200 compounds using the Q Exactive system, the lab was able to answer critical questions for urine drug screening. Is a target drug absent or present in the urine? Are both parent and metabolites present, or only the metabolite(s)? Which metabolites? Does the metabolite pattern relate to recent or long-ago use? Using this technology they were also able to identify current designer drugs of abuse such synthetic cannabinoids and bath salts.
About Thermo Fisher Scientific:
Thermo Fisher Scientific Inc. is the world leader in serving science, with revenues of $17 billion and 50,000 employees in 50 countries. Our mission is to enable our customers to make the world healthier, cleaner and safer. We help our customers accelerate life sciences research, solve complex analytical challenges, improve patient diagnostics and increase laboratory productivity. Our four premier brands - Thermo Scientific, Life Technologies, Fisher Scientific and Unity Lab Services - offer an unmatched combination of innovative technologies, purchasing convenience and comprehensive support.
About BioConference Live:
Founded in 2009, BioConference Live's vision was to connect the scientific world leveraging a unique virtual platform, discovering meaningful collaborations across geographic boundaries and fields of expertise. BioConference Live has grown into the world's largest producer of virtual events within the Life Sciences and Clinical Diagnostics community. LabRoots is the owner and producer of BioConference Live, and is the leading professional networking website designed to connect all science verticals.