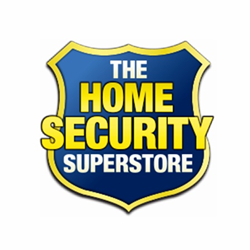 Value is quality at a great price. That's what we're all about!
(PRWEB) May 29, 2014
The Home Security Superstore is an established online retailer that provides home defense products. The company has been in business for more than 13 years. Their product offerings includes: alarms, spycams, surveillance cameras, safes, tasers, pepper sprays, mace, and stun guns. Today the company is excited about the addition of the new Streetwise Police Force 8.5M-Volt Stun Gun Flashlight.
This new stun gun flashlight is made with a shockproof exterior using military grade aluminum alloy for true reliability during emergencies. The stun gun uses Triple Stun Technology which allows three electrical arcs to activate simultaneously to create a loud intimidating spark which serve as a great deterrent for an attacker from advancing forward. Its ultra-bright LED flashlight can temporarily disorientate an attacker giving one an additional advantage. It also comes with a cord and rechargeable batteries.
Features of The Streetwise Police Force Stun Gun Flashlight:

Triple Stun Technology (TST) uses 3 separate electrical sparkssimultaneously to produce 8.5M volts
TST devices creates an electrical storm that deters assailants from attacking
Shockproof exterior with military grade aluminum alloy protects from damage for dependability
Ultra-bright 1 watt LED light can have a temporary blinding effect on an attacker
Plugs into a standard wall outlet to recharge, eliminating any need for batteries
Rechargeable battery and bulb lifespan lasts up to 100,000 hours
Measures approx. 6.5" long
Colored in gun metal coating
Includes: charging cord
Includes: durable nylon holster with belt loop for easy carrying
Lifetime Manufacturer Warranty
Some Quick Facts About "TheHomeSecuritySuperstore.com":
The Home Security Superstore is owned and operated by Velocity Products an Atlanta based corporation. The company owns and operates various e-commerce shopping sites including TheHomeSecuritySuperstore.com and iLoveNeon.com.
Their Mission:
David Artman (President) adds, "Our goal is to offer our customers unique products, of the highest quality, at the best price! We are simply committed to making our customers happy. If we wouldn't be proud to own it, we won't sell it. Value is quality at a great price. That's what we're all about." The many positive onsite reviews show the company is delivering on their promise.
If you would like to learn more about The Home Security Superstore please visit their website at http://www.thehomesecuritysuperstore.com or to learn more about Streetwise New Stun Gun Flashlight and other Stun Gun Selections follow the link: Stun Guns.