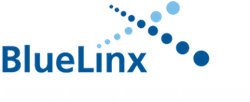 Our relationship with BlueLinx will bring Fiberon products to thousands of consumers throughout the Georgia area
New London, N.C. (PRWEB) May 27, 2014
Fiberon Decking adds an additional channel to its delivery system. In partnering with BlueLinx Holdings, Inc., Fiberon Decking will extend the reach of its state-of-the-art line of environmentally friendly, wood-alternative decking.
With over 50 years of experience and 50 different distribution centers, BlueLinx delivers more than 10,000 products from over 750 suppliers. These efforts service over 11,500 customers nationwide, including dealers, industrial manufacturers, manufactured housing producers, and home improvement retailers.
As the newest addition to Fiberon's distributor list, BlueLinx will distribute Fiberon's decking and railing products to customers serviced from their Georgia distribution center.
This service offering creates the ideal partnership between BlueLinx and Fiberon. Because BlueLinx's main hub is located in Atlanta, Fiberon will deliver its composite decking material to Georgian customers within a much faster time frame.
Kevin Scussel, general manager for the BlueLinx's Central Southeast District, comments on the addition of the Fiberon name to the list of deliverables:
"We are proud to add Fiberon's decking and railing to our specialty products offering in Georgia. Fiberon's industry-leading appearance and quality is an excellent fit with our top distribution platform as we deliver special orders to almost every retail lumber yard in our market within two days. Our broad and seasoned sales force is excited to be partnering with Fiberon's outdoor living expertise to grow the presence of this premium branded products."
Fiberon President, Doug Mancosh, adds his thoughts about the partnership:
"BlueLinx is a bona fide leader, building itself into one of the largest independent distributors in the U.S. Our relationship with BlueLinx will bring Fiberon products to thousands of consumers throughout the Georgia area, sold by some of the most knowledgeable, service-oriented professionals in the distribution business."
Fiberon composite decking and railing products are sold to professional contractors through a national and international network of distributors and retail outlets. To learn more, visit http://www.fiberondecking.com or call 800-573-8841.
About BlueLinx Corporation:
Headquartered in Atlanta, Georgia, BlueLinx Corporation is a leading distributor of building products in North America. Employing approximately 1,700 people, BlueLinx offers greater than 10,000 products from over 750 suppliers to service approximately 11,500 customers nationwide, including dealers, industrial manufacturers, manufactured housing producers and home improvement retailers. The Company operates its distribution business from sales centers in Atlanta and Denver, and its current network of 50 distribution centers. Additional information about BlueLinx can be found on its Web site at http://www.BlueLinxCo.com. Company and product names are the intellectual property of their respective owners. BlueLinx and the BlueLinx design are trademarks and registered service marks of BlueLinx Services Inc.© 2012 BlueLinx Corporation. All rights reserved.
About Fiberon:
Fiberon is a leading manufacturer of wood-alternative decking, railing and fencing products available around the globe. Through cutting-edge, American-based manufacturing, Fiberon has created new benchmarks for innovation in outdoor living products. The company is a leader in sustainable practices, with innovative manufacturing processes that capture 98.5% of waste materials, and divert 50,000 tons of wood and plastic from landfills each year. Fiberon, a proud sponsor of NADRA (North American Deck and Railing Association), is privately owned with operations in North Carolina and Idaho. For more information, visit http://www.fiberondecking.com and follow Fiberon on Facebook, Pinterest, Twitter and YouTube.