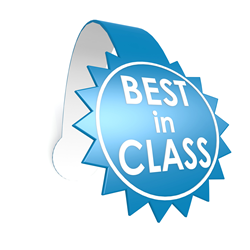 GetUWired proudly announces that two of its clients, Greg Harrelson and Chas Wilson, took home "Best in Class" awards at Infusionsoft ICON 2014.
(PRWEB) May 22, 2014
GetUWired is proud to announce that two of its clients received top honors at Infusionsoft's ICON 2014 conference in Phoenix. Greg Harrelson, of The Harrelson Group, and Chas Wilson, of Master Networks, both earned "Best In Class" awards from marketing automation giant Infusionsoft.
"Best in Class" winners were selected based on their sales and marketing strategy, Infusionsoft implementation and results. The winners demonstrated profound expertise in their specific categories.
Infusionsoft ICON 2014 Winner Profiles
Greg Harrelson of The Harrelson Group -- "Best in Class" for customer experience
The Harrelson Group is a traditional real estate company that employs non-traditional lead generation tactics. The Harrelson group serves the Myrtle Beach and Charleston, S.C., markets, handling vacation properties, homes and condos.
Greg's Infusionsoft campaigns (which are available from GetUSales, at http://www.GetUSales.com) educate clients on best practices for their listings. By keeping his name and useful information in front of his leads, clients and past clients, he builds trust and brand recognition naturally. Greg also uses Infusionsoft campaigns to gain referrals and testimonials.
The Harrelson Group has earned consistently high satisfaction ratings from its clients because of its streamlined processes and excellent customer service. Since implementing Infusionsoft, The Harrelson Group's annual revenue has increased from $3,226,270 to $5,214,802, and it has more than doubled its number of employees.
Chas Wilson of Master Networks – "Best in Class" for CustomerHub by Infusionsoft
Master Networks is a membership network of service-oriented professionals that meet weekly in local chapters. CustomerHub to allows Master Networks members to conveniently access all the information they need to run a successful chapter in any location.
CustomerHub makes it easy for Master Networks members to maximize their membership. In addition to the chapter meetings, Master Networks Online University offers classes that help members get the most out of their weekly chapter meetings. Business training courses help members improve their businesses. An affiliate program rewards members that help grow Master Networks chapters.
Since implementing Infusionsoft, Master Networks has gone from $10,905 in annual revenue in 2010 to $305,000 in 2013 with just six full-time employees.
Breakout Sessions Presented by GetUWired clients, Give Nods to GUW Staff
ICON 2014's breakup sessions featured Infusionsoft's top performers speaking about issues important to Infusionsoft customers. GetUWired is honored to have two of its clients selected to lead breakout sessions, John Acuff and Michael King.
GetUWired client Jon Acuff, New York Times bestselling author and blogger, presented "The Secret Rhythm of Social Media." He mentioned GetUWired Chief Web Officer Dobbin Buck from the stage during his presentation, saying anyone who comes into the world with the name "Dobbin Buck," "you don't get to be boring."
See the video by visiting GetUWired's Facebook page here.
GetUWired client Micheal King, VP of Marketing and Operations at King LASIK, presented "Power User Tips and Tricks." From stage, he gave GetUWired Lead Developer Bobby Brown a shout out.
About GetUWired
GetUWired is a full-service Internet marketing agency located in scenic Dahlonega, Ga. For more information, visit http://www.GetUWired.us or call 877-236-9094.