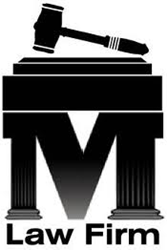 New York, NY (PRWEB) May 23, 2014
A woman fell four stories after stepping out on her fire escape on West 14th Street, The NY Post reported. (Manhattan Mom Plunges From Fire Escape, May 8, 2014). According to the article, Judy Rivera, 58, had gone out on her family's fire escape to get some air around 6:45 a.m. when she tumbled over the edge. Mrs. Rivera, a mother of five, gabbed onto the outside of the fire escape, but ultimately lost her grip and fell onto the sidewalk.
A neighbor, Andrew Rivera, witnessed the fall and said it appeared one of the steps collapsed. Mr. Rivera alleged that a step was hanging from the fire escape but was later not there and wanted to know what had been done with it. Authorities labeled the incident as an accident and did not confirm if a step on the fire escape had broken. The FDNY aid they had no complaints about the fire escape, but pictures on the newspaper's website showed a step was clearly missing. Mrs. Rivera was rushed to Bellevue Hospital, where she is listed in stable condition.
"First, we would like to express our relief that Mrs. Rivera survived and appears to be in stable condition," said Adnan Munawar, Partner at Munawar & Andrews-Santillo LLP. "Falling four stories can end up a lot worse, and thankfully in this case it did not. Secondly, if what the neighbor is alleging is true, hopefully the authorities will do a thorough investigation and figure out what, if anything, went wrong. The picture shows a step missing and there is an eye witness claiming that the step appeared to collapse under Mrs. Rivera's weight; I think that at least warrants an inquiry."
"For those wondering what will happen from here on out, a lot depends on what facts come to light and what conclusions come from a proper investigation. Generally, landlords are required to keep buildings safe, but just because someone is injured does not automatically prove a case. Navigating the law surrounding these types of accidents can often proving responsibility is no easy task. Anyone who is injured in a building should not hesitate to contact an attorney and find out how to proceed. You will want experts to investigate and advocate on your behalf to give you the best chance of receiving the maximum compensation possible. Consulting with an attorney is free, and you only pay anything if you win, so there is no risk in calling and finding out what your options are under the law."
If you or a loved one has suffered and injury, medical condition, or worse, as a result of a building accident in New York, you should contact a New York Building Accident lawyer today to receive information about the your rights under the law and how to pursue claims for the compensation you deserve.
About Munawar & Andrews-Santillo, LLP
New York Personal Injury Lawyer
Premises Liability Lawyer
Munawar & Andrews-Santillo, LLP ("MLawfirm") is a Personal Injury Law Firm in New York City. Our team of highly qualified and skilled attorneys handles and represents clients in a wide range of legal areas including: Car/Auto Accidents, Bike Accidents, Truck Accidents, Construction Accidents, Workers Compensation, Medical Malpractice and No-Fault Collection/Litigation/Arbitration or Accidents. If you need legal help feel free to contact our attorneys. We are available 24 hours a day, 7 days a week, 365 days a year to our clients. Because Insurance companies have their attorneys, adjusters and representatives well trained to defend, delay and frustrate your right to recover full and adequate compensation and damages. One of our greatest strengths is that we are Trial Lawyers. That means we prepare client's case as if it is going to court and we use tireless effort to secure the best possible results for them. At Munawar & Andrews-Santillo LLP, a preeminent New York law firms, no case is too large or too small. Our attorneys treat all clients with the respect and dignity they deserve. Our law firm and attorneys work hard to deliver the very best results to all of our clients. Do you have a legal issue? Do not hesitate to call for free consultation at (212)-400-4000.
"Lawyer Advertising"
"Prior results do not guarantee a similar outcome."
"Content of the press release is not intended to provide legal or other advice or to create an attorney-client relationship."