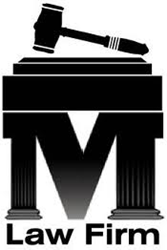 (PRWEB) May 27, 2014
The CBS Local released details of a horrific accident involving a school bus full of children that left a woman dead. (School Bus Packed with Kids Strikes and Kills Woman, May 8, 2014). The bus was taking the students home from their Catholic school last Thursday when it struck a woman, believed to be in her 40s, who was crossing 93rd Street at Second Avenue around 3:30 p.m., according to police. Witnesses say they could see the woman's legs sticking out from under the bus.
The bus was reportedly carrying six children, ages five to eleven, who are all students at St. Stephen's of Hungary on East 82nd Street. Authorities stated that the driver was so upset that he collapsed inside the bus and had to be carried away by paramedics. One witness stated that she saw the driver banging on the steering wheel before he fell over in the bus. Local business owners claimed that the particular accident is particularly dangerous because visibility is highly restricted because of the Second Avenue subway construction.
"Our hearts go out to everyone involved or affected by this horrific accident," said Adnan Munawar, Partner at Munawar & Andrews-Santillo LLP. "Whenever children are involved, there is always an extra level of concern and hopefully the trauma of what happened will not be too damaging. The bus driver sounds completely devastated and hopefully he can recover. Deadly accidents are incredibly difficult and hopefully once more facts come to light, the authorities will have ideas as to how to make this intersection less dangerous."
"Unfortunately when accidents happen, many people have no idea what to do next. The fact is, anyone who is in an accident may potentially have a claim and they should not hesitate to exercise their rights under the law. Children cannot file claims on their own; a parent or guardian must take action on the child's behalf. An additional complication with school bus accidents is you might have the city involved with any claim you file, and there are additional requirements for doing so. If your child or a loved one is ever in a school bus accident, you should contact an attorney immediately and find out what your options are under the law. You only ever pay a fee if you win and the consultation is free, so there is no harm in calling. While you care for your child, let an attorney look out for your rights and get you the compensation you deserve."
If you or your child has been injured in an accident involving a school bus in New York, you should contact a New York school bus injury lawyer today at 212.400.4000 to receive information about the your rights under the law and how to pursue claims for the compensation you deserve.
About Munawar & Andrews-Santillo, LLP
New York Bus Accident Lawyers
New York Personal Injury Lawyers
Injury Lawyers NY
Munawar & Andrews-Santillo, LLP ("MLawfirm") is a Personal Injury Law Firm in New York City. Our team of highly qualified and skilled attorneys handles and represents clients in a wide range of legal areas including: Car/Auto Accidents, Bike Accidents, Truck Accidents, Construction Accidents, Workers Compensation, Medical Malpractice and No-Fault Collection/Litigation/Arbitration or Accidents. If you need legal help feel free to contact our attorneys. We are available 24 hours a day, 7 days a week, 365 days a year to our clients. Because Insurance companies have their attorneys, adjusters and representatives well trained to defend, delay and frustrate your right to recover full and adequate compensation and damages. One of our greatest strengths is that we are Trial Lawyers. That means we prepare client's case as if it is going to court and we use tireless effort to secure the best possible results for them. At Munawar & Andrews-Santillo LLP, a preeminent New York law firms, no case is too large or too small. Our attorneys treat all clients with the respect and dignity they deserve. Our law firm and attorneys work hard to deliver the very best results to all of our clients. Do you have a legal issue? Do not hesitate to call for free consultation at (212)-400-4000.
"Lawyer Advertising"
"Prior results do not guarantee a similar outcome."
"Content of the press release is not intended to provide legal or other advice or to create an attorney-client relationship."