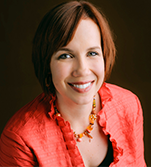 It's a common myth that you either have 'executive presence' – that essence that helps you to command a room – or you don't.
Washington, DC (PRWEB) May 22, 2014
Positive Business DC (PBDC) announced today that Shannon Polly will lead a webinar on teaching tangible techniques and exercises that help people cultivate presence. The hour-long webinar will also include information on what science is telling us about presence. Shannon Polly brings both her expertise as a professional actor, playwright and Broadway producer and her background in positive psychology as a teacher, facilitator and coach to this somatic approach to well-being and thriving.
"It's a common myth that you either have 'executive presence' – that essence that helps you to command a room – or you don't," says Polly, "but that is simply not true. As an actor, I know there are tricks and techniques, and as a Positive Psychology Expert, I also know that different postures help cultivate confidence and well-being."
The webinar, slated for May 28th at 1pm EST, is the tenth event sponsored by PBDC to increase well-being in the workforce. The organization's events are both live and online and the Meetup now has almost 500 members.
"I met Shannon with a lot executive experience under my belt, but felt I wasn't really able to effectively engage an audience," said Angela Lee, manager at McKinsey and a client of Polly's "but now, I feel I can manage my nerves and command a room. And I was surprised that there were some tactics and tricks that made a difference immediately."
Registration for the "Present Like a Rock Star" webinar is free and open to all who are interested.
About Shannon Polly
Shannon M. Polly, MAPP, is an author, corporate communications trainer, facilitator, speaker and founder of Shannon Polly & Associates, a leadership development company in downtown D.C. Shannon works with executives, managers and employees of Fortune 500 companies in two domain areas: 1) executive presence/presentation skills (based on over a decade of experience as a professional actor/singer/playwright/Broadway producer in New York) and 2) the science of positive psychology.
About Positive Business DC
Positive Business DC (@PositiveBizDC) was founded in 2012 by Shannon Polly (@shannonpolly), MAPP, Marcia Moran (@mmoran76), and Donna Hemmert (@dhemmert) to inform and inspire leaders across the Metro DC region to increase well-being, productivity and profitability in the workplace. More than a decade of rigorous scientific research shows that well-being can be measured, taught and increased through the tools developed from the science of positive psychology. Infusing these elements into corporate DNA enables organizations to increase productivity, reduce absenteeism and turnover and drastically improve the bottom line.