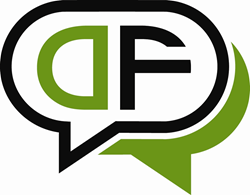 Data Facts is committed to assisting our customers in getting the entire picture of an applicant's criminal history.
Memphis TN (PRWEB) May 22, 2014
In an effort to provide customers with educational, value-added service, Data Facts Inc.—a nationwide provider of background screening solutions—is offering a newly created webinar "Is Your Search Missing Dangerous Convictions?"
The webinar will cover a little-known fact: federal criminal searches are a completely separate search from county and state searches. The broadcast will serve to educate employers on how a federal criminal differs from other searches, how the search works, what it uncovers, and the benefits of utilizing such a search in the background screening process.
"Data Facts is committed to assisting our customers in getting the entire picture of an applicant's criminal history, so they can minimize the risk of hiring someone who is dangerous," explained Data Facts' Marketing EVP Lisa May. "We are happy to be able to offer these valuable webinars to our clients as well as other HR professionals within the community."
This webinar is the newest in a series that Data Facts has offered on an ongoing basis, which educates clients on background screening issues. Previous webinar topics have covered the top resume lies, drug screening, and social media screening, among others.
The webinar will be offered on June 3, and will last approximately 30 minutes, with a question and answer session at the end. Data Facts plans to offer the new webinar monthly throughout 2014.
Lisa May sums it up with, "We consistently strive to do our best to support our clients with learning opportunities, so they can reach their goals of hiring valuable employees and securing a safe workplace. This is part of the Data Facts difference."
Anyone interested in attending the webinar may register here.
About Data Facts, Inc.
Since 1989, Data Facts, Inc. has offered a comprehensive menu of services for pre-employment screening and reporting to support workforce safety and regulatory compliance.
Data Facts' background screening division includes but is not limited to employment, volunteer and student screening, assessment screening, drug testing, Infinity screening, and electronic I-9/everify. These solutions, along with our full suite of value added services, empower our clients to hire and retain the best possible employees.
Data Facts, Inc. is one of only 2% of background screening companies that have achieved the gold standard of accreditation by the NAPBS.
Data Facts has offices located throughout the United States and serves a wide variety of customers within the United States and internationally. Data Facts is a 100% woman-owned, diversified supplier.