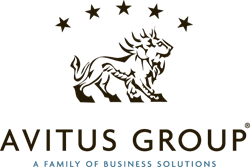 "We're honored the Roto-Rooter Franchisee Association invited our experts to present at their annual conference." -Dianne Parker, Avitus Group Public Relations Manager
San Antonio, TX (PRWEB) May 21, 2014
Roto-Rooter Franchisee members are gearing up for their annual convention in San Antonio, Texas this week. The association represents 350 Roto-Rooter Franchisee members. Many of the members will learn the in's and outs of Obamacare/PPACA and critical human resource tips from Avitus Group experts starting May 22, 2014.
Avitus Group's Senior Vice President of Finance, Steve Bentley is headlining a session titled Obamacare: What it Means for Your Business. Bentley will share an overview of the Affordable Care Act ("ACA") with the most recent updates, changes and ramifications. The keynote address will be followed by a panel discussion and an open forum for Roto-Rooter Franchisee Association members to ask questions.
The Obamacare presentation will be followed by a key discussion of important human resources topics, including employee retention and recruitment and safety first. Minimum training requirements will also be addressed with recommendations from Avitus Group, including but not limited to incentive compensation plans. Avitus Group's Director of Hunan Resources & Risk Manager, Ryan Braley is set to lead the HR discussion.
"We're honored the Roto-Rooter Franchisee Association invited our experts to present at their annual conference. Whether a business focuses on plumbing or anything else, we're happy to be a vital resource so the business owner can focus on what they do best instead of worrying about the back office hassles." -Dianne Parker, Avitus Group Public Relations Manager.
Avitus Group is a nationwide company,based out of Billings, Montana, that helps other companies with administrative hassles.