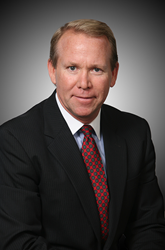 What the tenant may not understand is that it's a hassle for the landlord if the tenant leaves.
Chicago, Illinois (PRWEB) May 22, 2014
A responsive computer template now allows ITRA Global, one of the largest organizations of corporate real estate professionals dedicated to the representation of tenants and buyers, to demonstrate an indifference analysis in five minutes, showing commercial tenants how they can negotiate lower rates from landlords.
An indifference analysis shows what it would cost a landlord under two scenarios: renewing a current tenant's lease or letting the tenant leave and lease the space to someone else.
This unique computer template was first introduced by Jeff Tabor, Corporate Realty Advisors / ITRA Global who led an Operating Expense Analyses discussion at a recent ITRA Global Conference in New Orleans. Michael Coretz of Commercial Real Estate Group of Tucson / ITRA Global further tweaked the template in order to provide a faster response time to clients.
"When a tenant decides to renew a lease, it's likely that tenant will pay more in rent than a new tenant because the landlord understands how much of a hassle it is for the tenant to move," says Jeff Tabor. "What the tenant may not understand is that it's a hassle for the landlord if the tenant leaves. This can work in the tenant's favor in renewing a better lease rate," adds Jeff. "And in doing so, we approach the landlord with a very objective, unemotional point of negotiation."
The landlord incurs costs for advertising, build-outs and commissions, as well as faces potential loss of income while the space lays vacant. The indifference analysis demonstrates how providing a renewal lease rate incentive for the tenant to stay could save the landlord those costs.
"By using the template from a mobile device, ITRA Global affiliates can immediately show how the tenant can lower costs while also saving the landlord money," states Michael Coretz. "That's a powerful negotiating position to be in," continues Michael. "With the template, I can easily change scenarios to figure out in just a few minutes what's the best bargaining strategy."
About Corporate Realty Advisors and Commercial Real Estate Group of Tucson
Both Corporate Realty Advisors located in Orange County, CA and Commercial Real Estate Group of Tucson, AZ are affiliates of ITRA Global and exclusively represent tenants and buyers of commercial space. You may contact Corporate Realty Advisors' Co-Founder, Jeff Tabor, at 1.714.965.6005 or via email at jtabor(at)itraglobal.com. Commercial Real Estate Group of Tucson Principal, Michael Coretz may be reached at 1.520.299.3400 or via email at mcoretz(at)itraglobal.com.
About ITRA Global
ITRA Global is an organization of real estate professionals specializing in representing tenants and buyers in the leasing, acquisition and disposition of office, industrial and retail facilities. With coverage in major markets around the world, ITRA Global is one of the largest organizations dedicated to representing tenants and occupiers of commercial real estate. Clients benefit by having an experienced professional as their trusted advisor, providing conflict-free representation with total objectivity. The negotiating tool mentioned here is one of many tools provided to our affiliates to better serve their clients and is a good example of why Our Difference is Your Advantage. For more information, visit the organization's web site or contact Executive Director, Beth Wade, at 1.706.654.3201.