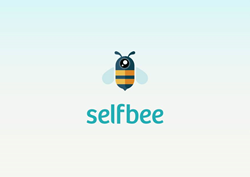 New York, NY (PRWEB) May 22, 2014
Selfbee, a new and upcoming app, is announcing their launch event to take place in New York City, on May 28, 2014. This event is poised to be an exciting affair as Selfbee unveils their highly anticipated new app to the public.
Selfbee, the new selfie app for self-expression, will be having their interactive event at the ultra posh GoldBar in Manhattan located on 389 Broome Street on Wednesday, May 28, 2014 from 7-9 p.m. Alacran Tequila will be sponsoring the event for top tier media, New York tastemakers, and influential trendsetters at the VIP invite-only affair. It will be a special event celebration where media and selfie enthusiasts are under one roof connecting and interacting with one another using the Selfbee app.
The Selfbee app offers people from all over the world an outlet to share their stories, identities, and personalities through creative and innovative photos by encouraging people to include the best moments of their lives with others. Whether it is from taking photos inside your favorite lounge to capturing a stunning view of your beautiful vacation spot, Selfbee allows users to challenge, motivate, and share their photos with others. Selfbee operates in a whole new way of building a digital bridge that will unite and inspire people together from all over the globe. Selfbee is available in English and Spanish in the App store.
About Selfbee
Selfbee is an app that aims to give people a new and better way to relate by providing them an avenue to share their experiences, stories, and identities. Selfbee connects people worldwide through personal pictures and experiences with entertaining challenges with others. For more information on Selfbee, visit http://www.Selfbee.com. To connect on Facebook, visit facebook.com/Selfbee, Instagram via Instagram.com/Selfbee, and Twitter via twitter.com/Selfbeeapp.
For media inquiries, please contact:
Tamara York
Tamara York Public Relations, LLC
212.967.8300