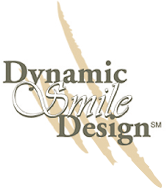 Here, we only see one patient at a time, and focus on them completely - we take the time to care.
(PRWEB) May 22, 2014
Well known aesthetic and restorative dentist Dr. Elena C. Puig, DMD, graduated from the prestigious Tufts University School of Dental Medicine in 1994, and practiced as an associate for three years before buying an existing practice in Orlando in 1997 from another female dentist. 11 years ago she built her existing facility to accommodate her rapidly growing restorative and cosmetic dentistry practice and today she celebrates her 20th year of service in the dental field.
Dr. Puig has seen many advances in her industry since the day she graduated two decades ago. "Bonding, or adhesive dentistry, is perhaps one of the greatest dental advances of my generation," she says. "We can now treat teeth conservatively, replacing tooth structure lost to decay or trauma with restorative materials that strengthen and support the remaining tooth structure. This method leaves patients with a natural, healthy looking smile that is structurally sound and functional."
Change is also ahead for dentistry, according to Dr. Puig. "I think the biggest change we'll see in the next twenty years is the disappearance of the small dental practice," she says. "Here, we only see one patient at a time, and focus on them completely - we take the time to care. Sadly, we are already seeing a shift away from fee for service practices like mine and a move into corporate dentistry where patients are often treated like a number, rather than an individual."
At Dynamic Smile Design, Dr. Puig's thriving practice, people come first. Her patients say they receive care that not just meets, but exceeds expectations when it comes to cosmetic results and oral health.
What hasn't changed in 20 years? "My passion for dentistry," says Dr. Puig. "The best part of practicing today is my facility and my team - I work with an amazing group of women, terrific equipment, and the technology to give my patients the very best in dental care."
About Dynamic Smile Design:
Dr. Puig's cosmetic dentistry practice, Dynamic Smile Design, is located in Orlando, Florida. She and her team make patient smiles their top priority, striving to ensure they aren't "just another dental office".