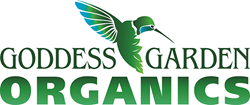 We applaud the EWG's efforts to inform consumers, and we are proud to be listed as one of their top sunscreens. - Nova Covington, Founder & CEO of Goddess Garden
Boulder, CO (PRWEB) May 22, 2014
The Environmental Working Group (EWG) released their updated 2014 sunscreen guide on Wednesday, May 21, and leading natural sunscreen brand Goddess Garden received top ratings for each of their products featured in the guide. This year marks the release of the EWG's 8th annual Sunscreen Guide, which is referenced by many concerned consumers looking for safe, non-toxic sunscreens.
In the guide, the EWG gives sunscreens a "toxicity score," which take into account the toxicity of each ingredient in a sunscreen's formula. Each toxicity rating is based on available scientific research that indicates whether an ingredient is relatively safe or relatively toxic. Based on a scale from 0 to 10, a lower rating indicates a relatively safer product.
Goddess Garden sunscreen lotions all received toxicity ratings of 1, which is the highest score available for sunscreen. This includes Goddess Garden's full line of Kids, Adult, Baby, and Facial formulas. Additionally, Goddess Garden's continuous sprays and pump sprays all received ratings of 3, which is the top rating for any sunscreen sprays in the EWG's guide.
The low toxicity scores received by Goddess Garden can be attributed to their selective use of safe, natural ingredients. All of Goddess Garden's formulas use zinc and titanium as their active ingredients, which physically block the suns rays to prevent sunburns. Some of the other low-hazard ingredients found in Goddess Garden sunscreens include aloe vera, sunflower seed oil, and lavender oil. Most conventional sunscreens use chemical sunscreens, which absorb and disperse the sun's rays to prevent sunburn. Many common chemical sunscreens, such as oxybenzone and octinoxate, are considered relatively toxic by the EWG because of their links to hormone disruption and multiple other issues.
"These scores are a great way for the public to know that we have sunscreens that are as natural and safe as possible," said Nova Covington, Goddess Garden's founder and CEO. "We applaud the EWG's efforts to inform consumers, and we are proud to be listed as one of their top sunscreens."
The news about the ratings comes closely after the announcement that Goddess Garden will be partnering with the EWG for their 2014 Sun Safety Campaign: Practice Smart Sun™, which aims at raising raise awareness about the dangers of excessive sun exposure and provide practical guidelines for sun safe behavior.
About Goddess Garden:
Founded in 2004 by "mompreneur" Nova Covington, Goddess Garden is a woman-owned natural sun and skin care company based in Boulder, Colorado. Goddess Garden sunscreens are made with pure minerals, zinc oxide and titanium dioxide, offering natural protection from the sun. Available in tubes, pumps, and continuous sprays, Goddess Garden's sun care products are free of chemical sunscreen. Goddess Garden sunscreens are water resistant, non-greasy, and absorb quickly. Products and additional company information are also available online at http://www.GoddessGarden.com.